In 2023 we will see the introduction of the new UK Procurement Bill, which will represent significant changes in the procurement process across the public sector. The actual changes will not come into full effect until the end of the year, allowing the businesses, organisations, and the public sector a minimum six-month period to prepare for the changes.
According to the UK government, the new bill will aim to "reform the UK's public procurement regime, making it quicker, simpler, more transparent and better able to meet the UK's needs while remaining compliant with our international obligations".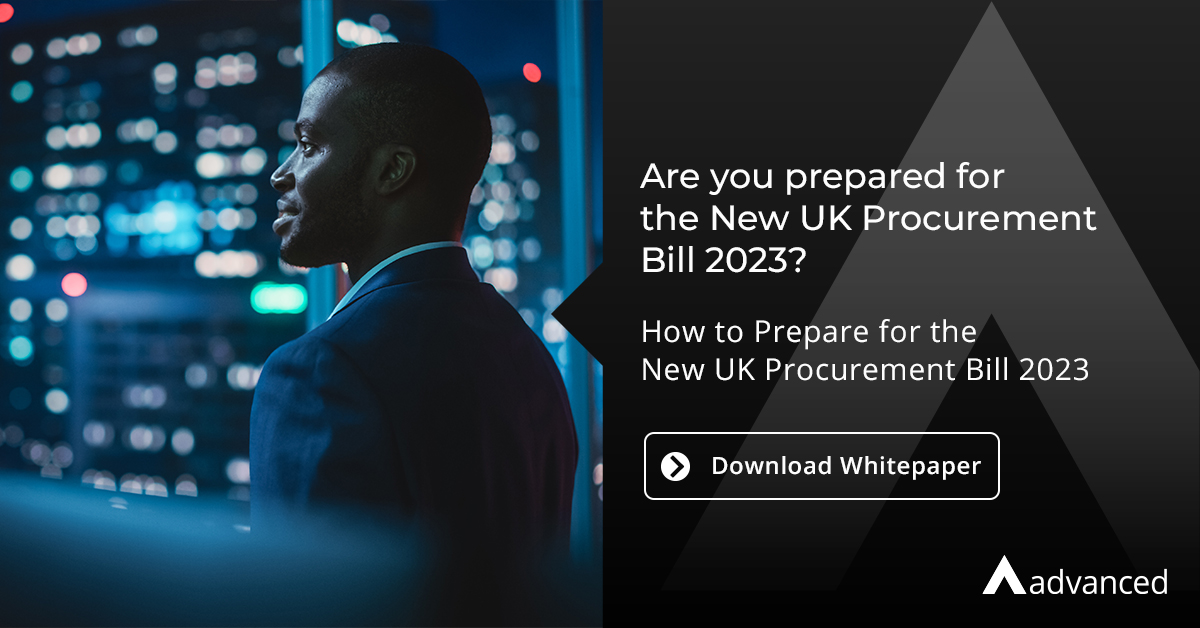 It has been a priority for the government to be able to finally make its own agenda without the rules and regulations imposed by the European Union.
Aiming to improve on outdated procurement practices of the last several decades, this extensive bill will consist of changes across the procurement spectrum, covering aspects such as the monitoring of any potential modern slavery practices and giving businesses a higher chance to win contracts with the public sector. Keeping up to date with the advancement in technology is another key aspect of this bill and will be a crucial factor in the pursuit of remaining highly competitive.
In this report we will be focusing on the best way that public sector organisations can prepare for the new procurement bill in order to make the most of the new systems and processes. With the UK spending around £290 billion per year on public procurement, the government's aim is to help further reduce costs, increase efficiency, reduce bureaucracy, and enhance overall procurement processes.
Download your copy here.
We understand the challenges that public sector organisations are facing and the pressure to deliver regular savings while continually improving efficiencies. Our range of industry-leading solutions can facilitate your organisation's positive impact on community by empowering both your back-office and frontline services.
Discover more here: