The Home Office has announced that hundreds of new jobs will be created thanks to a new government hub in Stoke-on-Trent.
Created thanks to £7 million worth of government investment and coming as part of Stoke's £56 million Levelling Up Fund allocation, the new Home Office Hub will deliver 500 new, high-quality jobs. By doing so, the government is looking to create further opportunities and growth in every region of the country.
As part of the government's plans to reduce the spending on housing asylum seekers in hotels and cutting taxpayer burden, the site will become a new Asylum Casework Hub. This will see an increase in the number of caseworkers, with 1,280 already in place, further helping to clear the backlog of legacy asylum cases by the end of this year.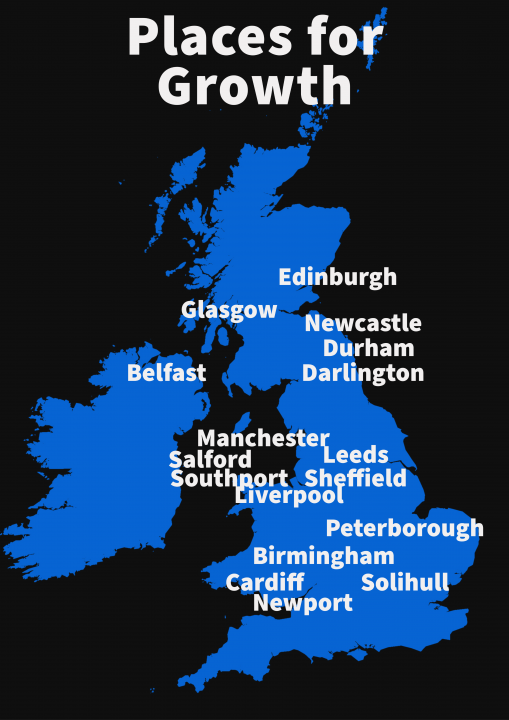 Suella Braverman, Home Secretary, said:
"I'm pleased to be opening this new sites in Stoke which will see the creation of 500 high-quality local jobs.
"Located in the heart of the city, it will help cut the burden of the asylum system on taxpayers, while also bringing huge benefits to the region.
"Through the creation of these jobs, we are showing our continued commitment to driving growth and opportunity across the UK."
Much like similar locations around the country, this hub is a further step in the government's Places for Growth programme, which focuses on relocating civil servants away from London. The 18 locations that are helping to progress Places for Growth are:
Stoke-on-Trent

Newcastle

Durham

Darlington

Liverpool

Southport

Manchester

Salford

Leeds

Sheffield

Birmingham

Solihull

Peterborough

Glasgow

Cardiff

Newport

Belfast

Edinburgh
Sir Matthew Ryecroft, Home Office Permanent Secretary, said:
"This new Hub is an important part of our vision to harness the talent and skill of people from across the whole of the UK, by relocating more than 2,200 of our staff out of London and South East by 2025.
"I am delighted that more people from Stoke-on-Trent will have the opportunity (to) join the Home Office. Their skills and talent will help tackle some of the biggest challenges facing the UK, including clearing the asylum backlog.
"Not only will the Stoke office support effective working across government, it will bring growth and jobs too."
Image credit: iStock