A new report into Virtual Schools has outlined how they are education's 'hidden asset' and has called for government to assess how they may be able to expand.
Virtual Schools were established in 2014 to support the education and progression of children that are in care, through council-based teams. Alongside this, the schools are also able to provide wider support to schools in the local area as they look to meet the needs of the children.
County Councils Network produced the report, with it outlining the importance of Virtual Schools through interviews with those who work for local authorities, as well as those working in the schools. The report found that the service has become a valuable asset for schools and councils, with it playing a crucial role in the championing of education when children are in care, as well as improving outcomes for those children. This is thanks to the strategic role that the Virtual School plays in identifying gaps in the education system, with too many children falling through these gaps. This leads to poorer long-term outcomes.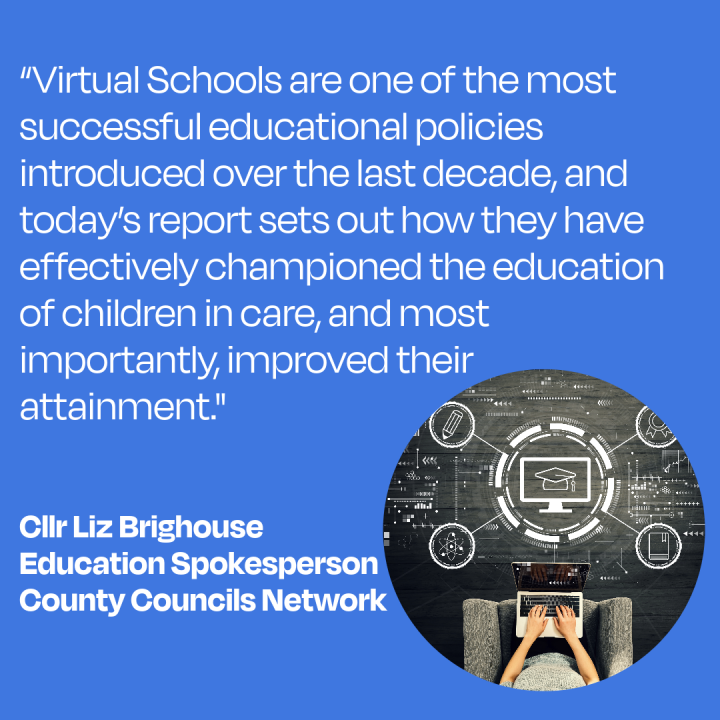 Recently, the government has expanded the role of Virtual Schools to cover all young people with a social worker, not just children in care, with report interviewees believing that this is recognition of the success of the service. Despite this, interviewees also claimed that the expansion brings about new challenges, especially surrounding resources. Supporting this, one Virtual School told the report that it previously had twelve members of staff covering 900 pupils, however the expansion has led to an additional 4,000 young people needing coverage but no means to increase the number of staff.
With that in mind, the report has called for the government to review Virtual Schools in order to establish what would be required to make sure that they can work with increased numbers of children and young people. This includes additional resources to help with staffing increases.
Education Spokesperson for the County Councils Network, Cllr Liz Brighouse, said:
"Virtual Schools are one of the most successful educational policies introduced over the last decade, and today's report sets out how they have effectively championed the education of children in care, and most importantly, improved their attainment.
"The government has recognised the positive impact of Virtual Schools and has recently expanded their remit to include all young people with a social worker. However, we don't want these valuable services to become a victim of their own success, and this is why today's report calls for a review into Virtual Schools to assess how they can be properly resourced to effectively champion this new cohort of young people, alongside their traditional role in supporting children in care.
"The report also finds that the make-up of Virtual Schools differs across the country. This was deliberate as it allowed for innovation and local solutions, but there should be more consistency in the offer across all areas and this is something any review should look into too."