Greater Manchester Combined Authority has announced that it is supporting businesses to innovate and grow thanks to millions of pounds worth of investment.
This investment will come through the awarding of £7.5 million to GM Business Growth Hub, thanks to UK Shared Prosperity Fund allocations. Funding will be used to assist in the delivery of a wide range of support for businesses in the city region, with this helping to bring businesses and start-ups new opportunities that will help them to achieve their ambitions. It is expected that this will be done through a dedicated contact centre that will give advice instantly to businesses, as well as practical support to help them achieve goals, including the following areas:
Finance

Innovation

Leadership and skills development

Decarbonisation
A team of advisors is also to be appointed to work closely with each of the local authorities across the Greater Manchester area. This will help the local authorities to tailor support and work around existing provision in communities.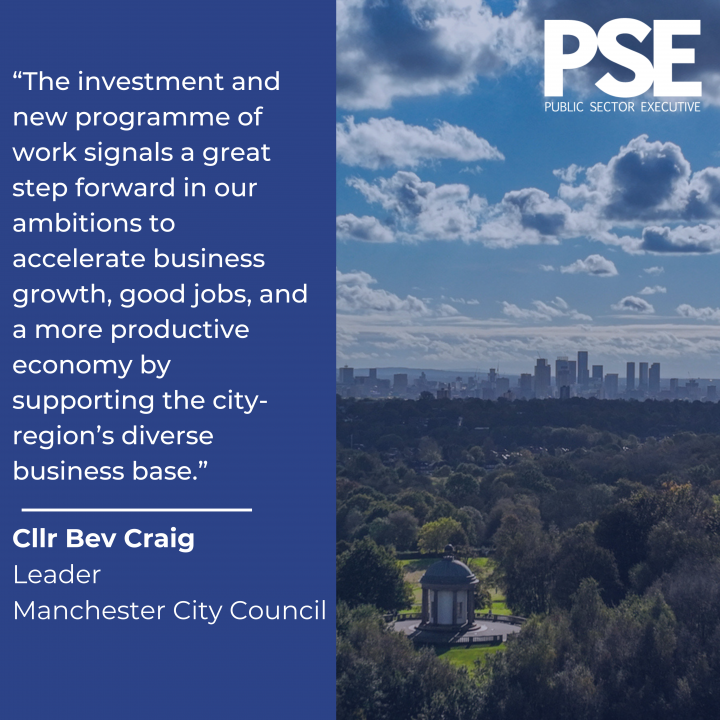 Leader of Manchester City Council and Leader for Economy, Business and Inclusive Growth at GMCA, Cllr Bev Craig, said:
"The investment and new programme of work signals a great step forward in our ambitions to accelerate business growth, good jobs, and a more productive economy by supporting the city-region's diverse business base.
"Designing the service in this way and working directly with local authorities will ensure delivery is integrated and tailored to the needs of the business community in each area and that businesses that would really benefit from this support, including start-ups and businesses that want to grow, innovate or move into new markets don't miss out."
Previous to this funding, there has been a decade of support for business thanks to the GM Business Growth Hub, with more than 90,000 businesses and individuals, with almost 15,000 jobs created. A further 12,300 jobs have also been safeguarded through the support.
Janine Smith, Director of GM Business Growth Hub, added:
"GM Business Growth Hub has a long history of delivering meaningful business support to SMEs across Greater Manchester. Over the last 10 years, we've been embedded in the Greater Manchester business support landscape working closely with businesses, partners, and stakeholders to ensure that the support we provide supports Greater Manchester's ambitions and those of the businesses based here.
"Greater Manchester is one of the most exciting places to be in the UK right now and we couldn't be prouder to be part of that future. From helping businesses innovate to developing their green potential and closing skills gaps, we look forward to continuing this important work with GMCA and the 10 local authorities."
Image credit: iStock