Liverpool City Region Combined Authority has announced the launch of the next phase of a fund that supports digital, creative and tech businesses in the region.
Now in its second phase, the Gather fund will allocate £895,000 to support more than 120 more digital, creative and tech SMEs. The first phase saw 178 such companies delvier 314 new jobs, helping to turnover £18 million.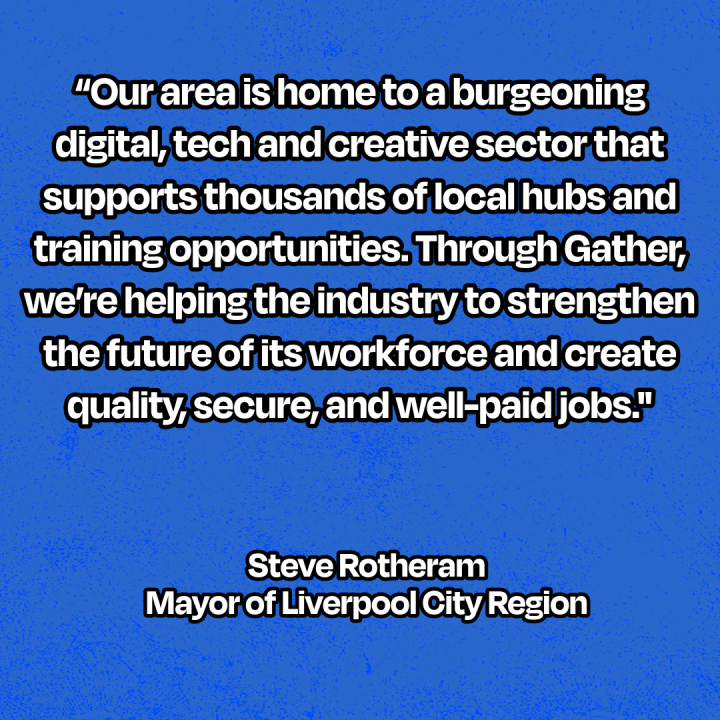 Mayor of the Liverpool City Region Steve Rotheram said:
"Our area is home to a burgeoning digital, tech and creative sector that supports thousands of local hubs and training opportunities. Through Gather, we're helping the industry to strengthen the future of its workforce and create quality, secure, and well-paid jobs.
"We've launched our next round of support to ensure that even more businesses and local people can benefit and take advantage of all the opportunities that will come our way in an increasingly digital world."
The Gather scheme offers four main streams of support, as well as regular events. These support streams are:
Outbound

Emerging leaders

Beyond

One-to-one advice
Councillor Mike Wharton, Portfolio Holder for Economic Development and Business, added:
"I'd encourage local digital, creative and tech businesses to take advantage of the support we're making available to them through Gather. We know from rigorous evaluation of the first phase that businesses who have gone through Gather have seen tangible benefits in terms of their turnover and job creation, as well as hugely valuing the community of fellow business leaders created through the programme."
Non-digital, creative and technology businesses are also being supported through the funding, thanks to the Sustain programme. This programme was launched by the mayor as part of his package of support with £200 million, that was aiming to support businesses to recover during, and after, the Covid-19 pandemic.
Image credit: iStock