The Department for Transport has announced that residents of the North East are to benefit from improved bus services thanks to government support.
On behalf of the North East Joint Transport Committee, Transport North East, will be allocated £45.6 million to support the Bus Service Improvement Plan (BSIP). This plan will see local bus services improved through better journey times and lower fares.
The funding allocation comes following an initial government commitment of £117.8 million and brings the total amount that has been spent on improving bus services in the North East, since 2022, to £163.5 million. The BSIP is also complimented by a recent programme from Transport North East, launching a new £1 bus fare for all under 22s, as well as the North East Joint Transport Committee agreeing that they would provide free travel passes to care experienced 18 to 25-year-olds, made possible by government funding.
Improvement of transport connections is central to growing the local economy, helping residents to save money as they travel to work, shop, access medical care and see their loved ones easily. As part of this mission to save travellers money, the government invested £200 million in the extension of the £2 bus fare. This sees it continue until the 31st October 2023, before then continuing at a £2.50 cap until November 2024.
Richard Holden, Roads Minister, said:
"Tens of thousands of people across Tyne and Wear, Northumberland and County Durham rely on the bus to get around every day. That's why we're confirming over £45 million to improve local bus services and help build the modern, reliable, and affordable bus network all residents in the North East.
"We've now invested more than £3.5 billion since 2020 to protect bus routes in England outside London and help people 'Get Around for £2', as we leave no stone unturned to level up transport, help people save money on travel and grow the economy."
Bus operators and local authorities are also being allocated an additional £300 million to help protect important bus routes, helping to give the bus industry increased long-term stability.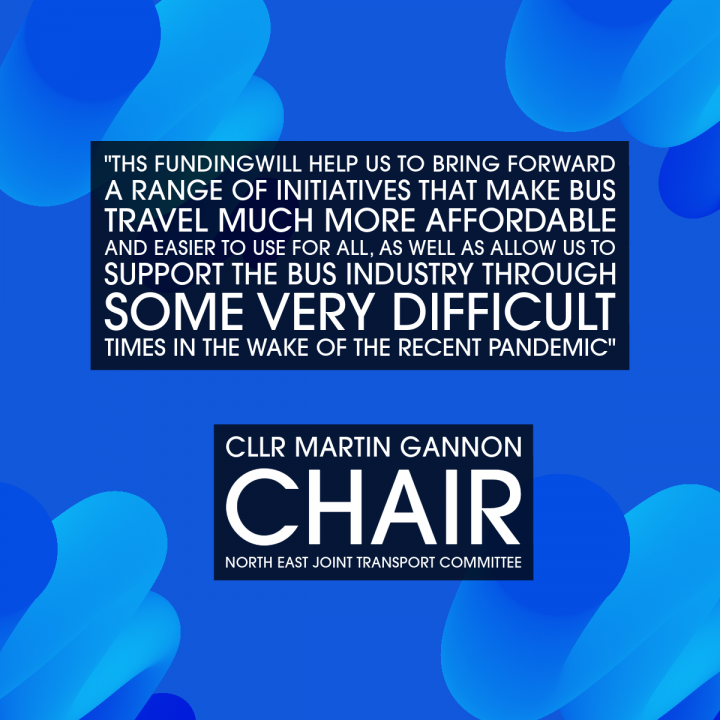 Chair of the North East Joint Transport Committee, Cllr Martin Gannon, said:
"I'm pleased to welcome this funding, which brings our region's total bus service improvement plan award to £163.5 million. Our region came together and created a truly ambitious BSIP, so I'm delighted that our determination to improve the transport network for passengers has been recognised.
"This funding will help us to bring forward a range of initiatives that make bus travel much more affordable and easier to use for all, as well as allow us to support the bus industry through some very difficult times in the wake of the recent pandemic."
All of this support is already building on the government three-year long support, totalling £2 billion, that was targeted at helping the sector to recover from the Covid-19 pandemic. This was also complimented by more than £1 billion to support the long-term local authority plans to improve their public transport services.
Image credit: iStock