Newcastle City Council has announced that it is intending to work alongside businesses to ensure that Newcastle is a Real Living Wage city.
The council became an Accredited Living Wage Council in 2022 and has now decided to go further than that, by ensuring that every employer in the city is offering the Real Living Wage. Recently, it was announced by the Real Living Wage Foundation that the new rate outside of London will be £12 per hour, with the council applying this alongside its national pay agreement.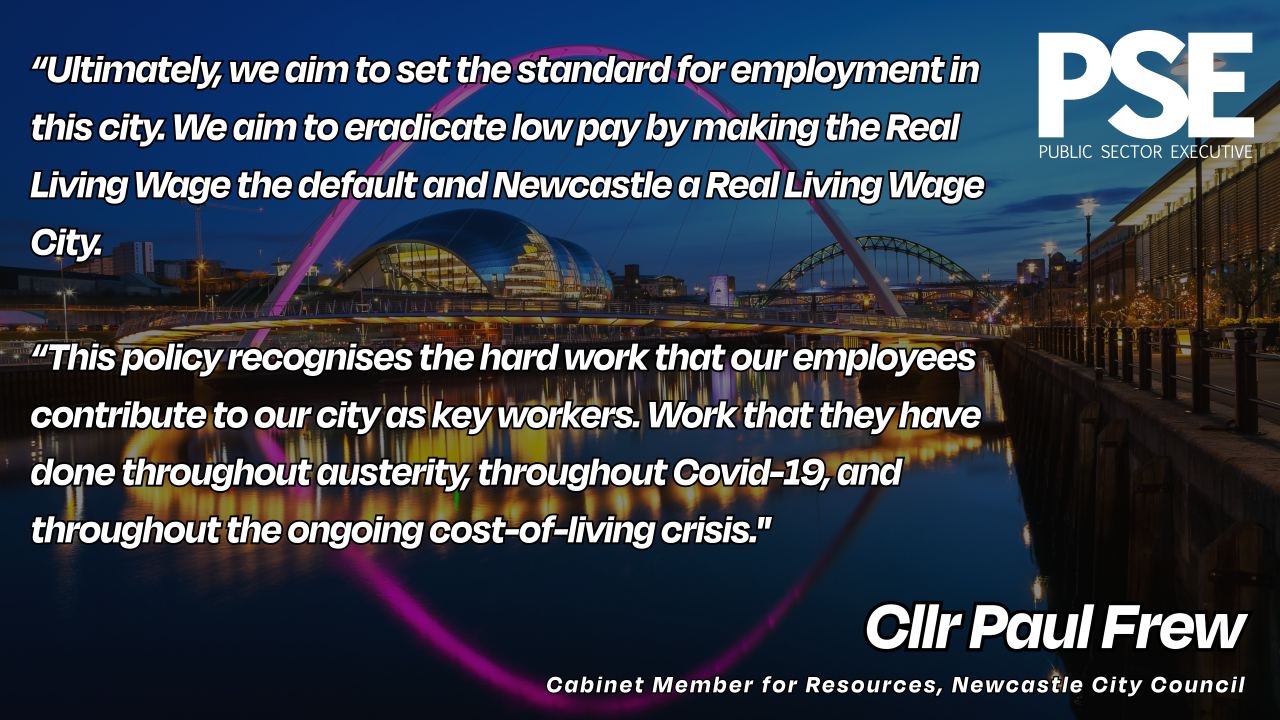 In order to help further this plan, a range of employers across the city have come together as part of the Newcastle Action Group, with their aim being to:
Grow the number of employers in Newcastle that are accredited

Understand the city's Living Wage landscape

Celebrate employers in Newcastle that offer the Real Living Wage
Councillor Paul Frew, Cabinet Member for Resources, said:
"In Newcastle, we have 169 accredited employers covering more than 31,000 employees. This ranges from large employers like the council, the mental health trust, Newcastle University, and Newcastle Building Society to small businesses and charities across the city.
"With a growing set of partners committed to this cause, we want to launch an action plan to increase the number of people benefitting from a Real Living Wage in Newcastle.
"Ultimately, we aim to set the standard for employment in this city. We aim to eradicate low pay by making the Real Living Wage the default and Newcastle a Real Living Wage City.
"This policy recognises the hard work that our employees contribute to our city as key workers. Work that they have done throughout austerity, throughout Covid-19, and throughout the ongoing cost-of-living crisis.
"It reduces the gender pay gap, in which Newcastle is nationally outstanding, and workers who are paid enough to meet their family's needs are less stressed, healthier, happier, and more productive, I urge every employer to take this to heart."
Whilst Newcastle City Council has made the commitment to paying the Real Living Wage for all of its staff, it is also using its position to influence its contractors to apply the Real Living Wage in its tender process.
Image credit: iStock