According to West Midlands Combined Authority, a new extension to rail links will provide a major transport hub for Wolverhampton.
From yesterday, passenger tram services began running on the new West Midlands Metro extension in Wolverhampton City Centre. This has helped with the delivery of a new major transport hub for the city, with £50 million being committed to the extension as it looked to create two new tram stops.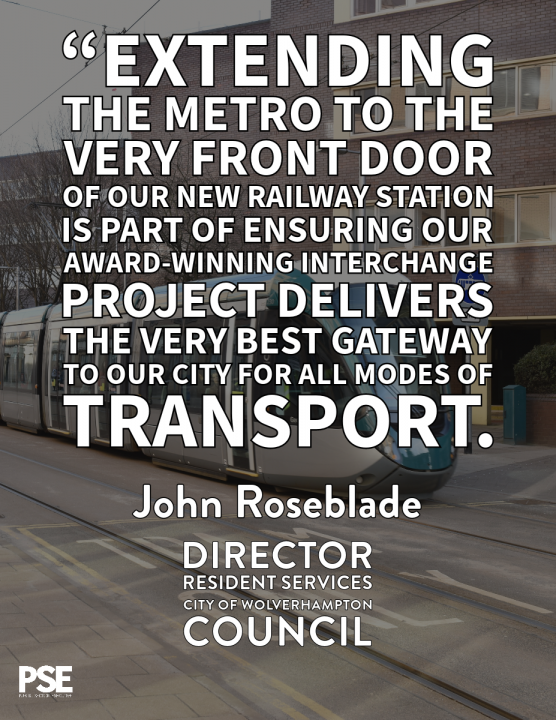 With the new tram stops at Pipers Row and Wolverhampton Railway Station, residents will find it easier to access the city centre.
Chief Executive of the West Midlands Combined Authority, Laura Shoaf, said:
"It has been a complex construction process, working in a busy city centre, and we know it has been a frustrating time for local people and businesses. But it is fantastic now to see the extension ready to open and welcome passengers on board.
"As a result, Wolverhampton is now a better-connected city with the transport interchange it deserves, supporting local businesses while opening up new job and leisure opportunities for residents. It also makes it easier than ever to choose public transport – helping us to reduce congestion and tackle the climate emergency.
"The good news is that we are not stopping in Wolverhampton. Work on further extensions into Sandwell and Dudley and the Eastside of Birmingham city centre are well underway – investment in convenient, comfortable, and sustainable tram network that will benefit the region for years to come."
The new links will allow visitors to utilise the wide range of public transport methods in the area, helping to create a new integrated transport system. Combining this with services running every ten minutes, access to everything that the region has to offer can be ensured for visitors and residents alike.
John Roseblade, Director of Resident Services at City of Wolverhampton Council, added:
"Extending the Metro to the very front door of our new railway station is part of ensuring our award-winning Interchange project delivers the very best gateway to our city for all modes of transport. It is all part of how we are reimagining our city centre and better connecting passengers to events and venues like the newly-opened The Halls Wolverhampton, Grand Theatre and art gallery."
Image credit: iStock