The Department for Culture, Media and Sport has announced that funding has been awarded to youth groups around the country, to help tackle anti-social behaviour and improve access to opportunities during the school summer holidays.
Over the course of recent weeks, the government, and the National Lottery Community Fund have been distributing more than £3.7 million of funding to over 400 youth services across the country, with this supporting the need for increased youth services and opportunities whilst schools are closed.
Currently, 427 services have been funded so that they can remain open for additional hours over the summer months, with this programme coming as part of the Culture Secretary's commitment to providing young people with "someone to talk to, something to do and somewhere to go" whilst they are out of school. One part of this has also seen youth workers being funded to continue supporting young people in the places that they are already spending time in, such as parks and leisure facilities.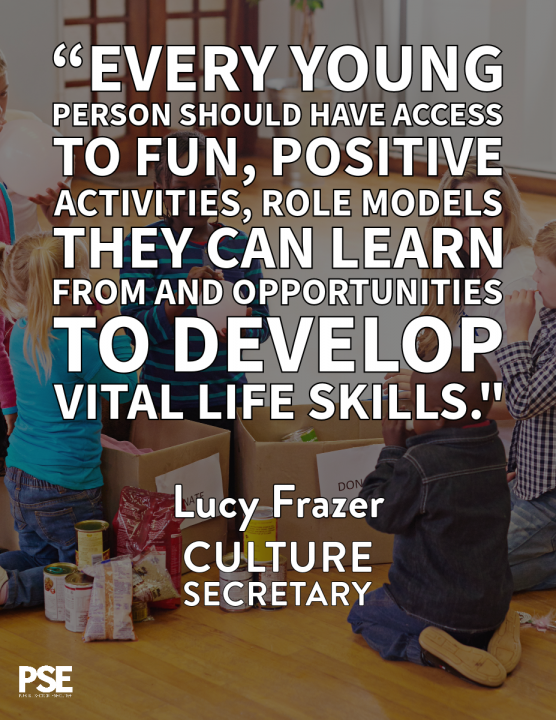 Alongside delivering on that commitment, the Prime Minister's Anti-Social Behaviour Action Plan is also being supported, with this aiming to help put young people on the path to becoming active members of their communities.
Lucy Frazer, Culture Secretary, said:
"Every young person should have access to fun, positive activities, role models they can learn from and opportunities to develop vital life skills.
"This funding has allowed over 400 youth centres across the country to provide increased access to sports, arts, and skills opportunities. It is helping make sure young people have someone to talk to, something to do and somewhere to go throughout the summer holidays."
'A significant impact'
The government has stated that the Million Hours Fund is having a significant impact, with activities and opportunities being provided for young people as they seek to learn new skills. These include DJ and music workshops, sports, trips away from home and peer mentoring projects. The fund was announced in March as part of the Prime Minister's wider plan, with this supporting an additional one million hours of activities for young people, the main portion of the fund will open for applications in the coming weeks.
Alongside the fund, the government is also utilising the National Youth Guarantee, making sure that every person aged between 11 and 18 in England is able to access regular clubs and activities by 2025. This will be supported by a government commitment of more than £500 million.
Image credit: iStock