As central government funding continues to dwindle and service demands intensify, Sheffield City Council is taking a proactive approach to future budget planning.
The council's Strategy and Resources Committee will meet on Thursday the 7th of September to discuss the forecasted financial situation for 2024/25 and explore a 3-4-year plan.
Like many local authorities, Sheffield City Council has had funding reduced since 2010; in fact, the council now receives 29% less funding in real terms – this is the equivalent of an £856 reduction per resident.
To mitigate this, Sheffield City Council is giving itself time to fully understand the scale of the challenge – for example, over the next four years, the council has a predicted budget gap of £61.2m. More than £18m of that is in 2024/25 alone.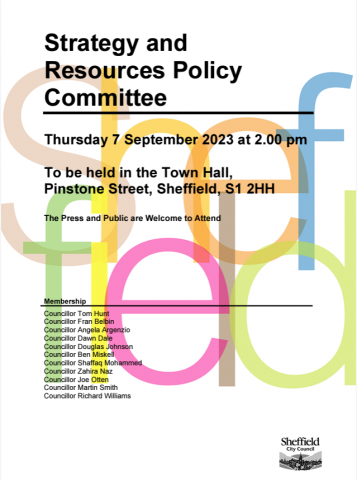 The budget for 2023/24 was agreed back in March and already required £47m of savings to be made, without using any council reserves to balance the books.
While it is not unusual at this stage of the year, the council is forecasting an overspend of £17.6m for this year.
The council highlights the following as the key areas of spend:
Education, children and families

Adult social care

Homelessness
"Demand is rising as funding plunges – there are no easy decisions left to take," the council's finance committee chair, Councillor Zahira Naz, said.
"Despite this, we know we must act for the people of Sheffield. Yes, we have to make significant savings, but we're also looking at our approach to budget planning over the next 3-4 years to get us on a steady and consistent footing.
"Let there be no doubt – this position is tough. But by tackling these issues early, transparently, and proactively and cross-party, we're doing all we can to protect the services we know the people of Sheffield rely on."
Image credit: iStock