The Department for Levelling Up, Housing and Communities has announced that 2022 was a record year in the construction of affordable housing.
Recently released figures have shown that there was a 17% increase in housing starts, in comparison to the year before. This is also complimented by 38,000 affordable homes being completed during the year. The driving force behind the 54,000 homes that were started, is likely government-funded schemes, through Homes England and the Greater London Authority.
With these figures now confirmed, the government is on track to achieve its target of construction approximately 250,000 affordable homes, with this coming as part of the Affordable Homes Programme 2016-23. This is backed up by the fact that around 244,000 new homes have been started by March 2023, and a further 5,000 have been granted an extension to begin over the course of the next year.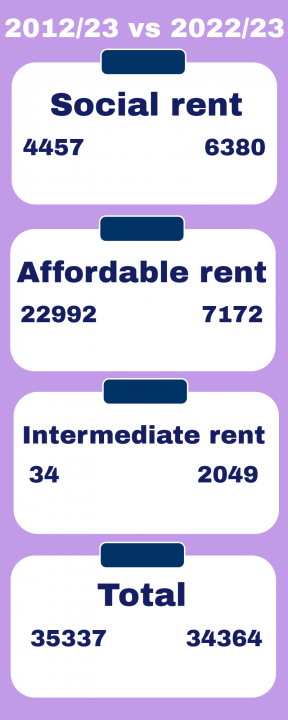 Michael Gove MP, Secretary of State for Levelling Up, Housing and Communities, said:
"My focus is on building more genuinely affordable homes, so everyone can access a high-quality, affordable place to live.
"I am delighted to announce today that we have had a record year delivering affordable housing – with more than 54,000 homes started in the last year.
"This builds on our good progress so far – with more than two million homes built since 2010."
The government has invested more than £10 billion in the supply of housing since the beginning of this parliament, with this being supplemented by schemes that are helping to unlock brownfield sites. Thanks to this intervention, more than one million new homes are expected to be unlocked by the end of this parliament. In order to ensure that this work is being built upon, the government is also discussing the National Planning Policy Framework so that it can look into cutting red tape in planning and unlock even more housing.
Alongside work to deliver additional affordable homes, the Levelling Up and Regeneration Bill is helping to simplify the planning system and end outdated practices that are getting in the way of construction and regeneration. This is being done by giving power back to communities and local leaders through devolution.
Image credit: iStock