A new approach to provide those requiring urgent mental health support with timely care, will see the NHS, police and government coming together.
Timely care, from the most appropriate agency, will allow patients who are experiencing mental health crises to be provided with care by the person with the most relevant skills and experience, whilst also helping to free up police time. This comes with the signing of a new agreement between health and policing partners.
The joint agreement between police forces and local health partners will contribute to ending the inappropriate involvement of police where there is no threat to safety, or no crime is being committed. Should police officers take a person experiencing a mental health crisis into a care setting, the new agreement will emphasise the requirement for local partners to begin work on handovers within an hour.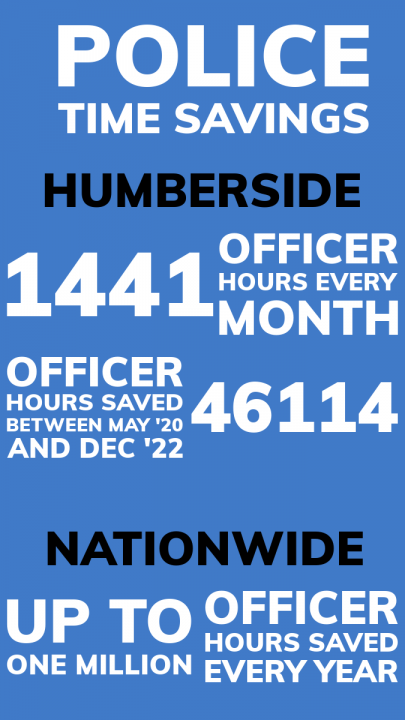 Local areas are now being encouraged to implement the Right Care, Right Person strategy, having been created by Humberside Police and the NHS in 2019 and already showing success. Through this, it is becoming easier for members of staff at police control to work out which agency is best to be deployed when responding to mental health related 999 calls. Thanks to the new agreement, partners will agree the best health-based approach if the threshold for police intervention is not met.
The success of the strategy in Humberside can be seen as Humberside believe the following:
1,441 officer hours have been saved, on average, every month

46,114 officer hours were saved in total between May 2020 and December 2022
With this approach, if the strategy is as successful as reported on Humberside, up to one million hours of police officer time every year could be saved, freeing up additional time to focus on protecting communities.
Chris Philip, Policing Minister, said:
"We have listened to the concerns raised by police leaders about the pressures that mental health issues are placing on policing which takes officers' time away from preventing and investigating crime.
"This landmark agreement will see those in a mental health crisis receiving the most appropriate treatment in the right environment by healthcare professionals and free up considerable amounts of police time to focus on keeping our communities safe."
The National Partnership Agreement that commits to the Right Care, Right Person approach to mental health care has been signed by:
The Home Office

Department of Health and Social Care

National Police Chiefs' Council

NHS England

The College of Policing

The Association of Police and Crime Commissioners
Alongside the new agreement, the government has committed to investing a further £2.3 billion every year into England's mental health services by 2024. Just under half of this will be set aside for community mental health services for those with serious mental health illness.
Maria Caulfield, Minister for Mental Health, added:
"Anyone going through something as awful as a mental health crisis deserves to know they'll receive the best possible emergency response. It's vital the right people who are trained and skilled to deal with the situation are on the scene to assist.
"That's why this national agreement is so important. It will ensure the most appropriate health care is provided as quickly as possible.
"We're going further and faster to transform our mental health services, with £2.3 billion extra funding a year by March 2024 so two million more people can get the support they need – and £150 million to build new and improved mental health urgent and emergency care services."
Image credit: iStock