New funding has been announced by the Department for Energy Security and Net Zero, with the aim of using artificial intelligence to transform the way that industry can reduce carbon emissions.
A share of £1 million will be given to twelve initiatives that will focus on decarbonisation and accelerate the generation of renewable energy. Schemes that will be supported through this funding will range from solar energy schemes that utilise AI to improve forecasting of when energy will best be produced for the grid, to decarbonising dairy farming through AI robots that monitor crop and soil health. Another project will also look into the decarbonisation of the AI itself, by developing hardware to mimic the human brain. This will help to reduce the power consumption of a computer when it is performing AI tasks.
On top of the original funding, a further £2.25 million is being provided by the government to continue innovating AI in a way that will help it to reduce emissions in the energy sector. These two funding allocations are part of the government's Net Zero Innovation Portfolio, worth £1 billion, and will continue to support the government's mission to solidify the UK's position as a leader in both AI and decarbonisation.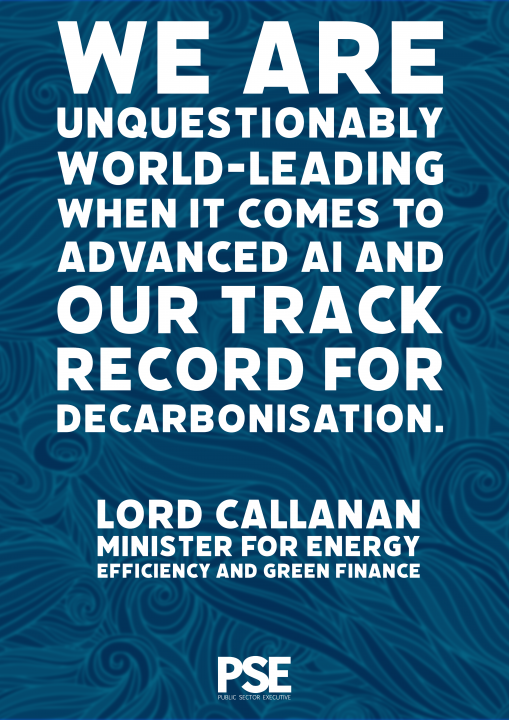 Lord Callanan, Minister for Energy Efficiency and Green Finance, said:
"We are unquestionably world-leading when it comes to advanced AI and our track record for decarbonisation.
"This unique position means we must now push the boundaries in how this technology can enhance our rapidly growing clean energy sector.
"It's projects like those announced today that will take us to the next step on our ambitious journey to becoming net zero, while boosting our energy security and creating a new wave of skilled jobs for the future."
The UK's first Centre of Excellence for AI innovation for decarbonisation has also been launched, with this being supported by £500,000 of funding being given to the government's Digital Catapult Agency. As part of this, businesses, academics and experts will be brought together to provide a virtual hub that will advance research into AI solutions.
Minister for AI and Intellectual Property, Viscount Camrose, added:
"AI is delivering transformative change in the UK. These winning projects are yet another example of how we are tapping into our world-class research base and home-grown expertise to tackle one of the most pressing global challenges of our time.
"Whether backing projects to help us slash emissions or supporting research to revolutionise healthcare for patients, we're harnessing the enormous potential of AI technologies to improve people's lives."
Image credit: iStock