Manchester City Council has announced that it has become a Local Authority of Sanctuary, committing to being a place where those who are facing issues in their home country can be welcomed.
People who are fleeing war and persecution can look for safety, sanctuary, and friendship through the new commitment, which aligns with the culture that Manchester has had of supporting refugees and asylum seekers. The City Council has outlined that it aims to ensure that a supportive community is available for every person seeking sanctuary, with this helping to understand and welcome them.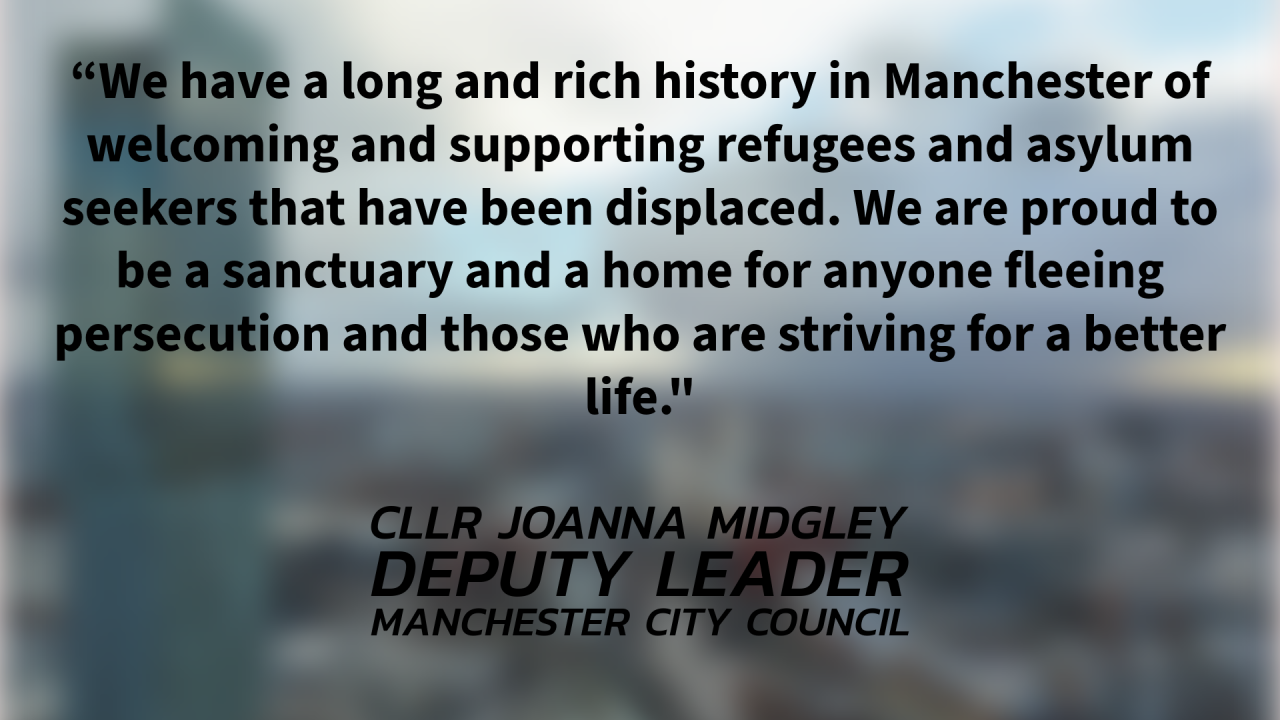 The values that the council is using to drive this are:
Connection – Valuing the power of personal connection as a way of understanding and promoting empathy.

Acceptance – Seeing people as they are, without question and without judgement.

Collaboration – Working together to create deeper and lasting impact across the sector and with public bodies.

Empowerment – Working towards sanctuary seekers becoming protagonists of their own futures.

Dignity – Recognising the humanity of all people.
Refugees, asylum seekers and members of the local community are being brought together to share understanding and wellbeing, with social events heling to connect the communities together. The physical health of sanctuary seekers will also be supported, with physical activities being established.
Social opportunities will help to teach new skills to those seeking refuge, whilst also enabling them to volunteer with organisations across the area. Alongside these measures, safe spaces will be created so that sanctuary seekers can share and reflect upon their experiences.
Deputy Leader of Manchester City Council, Cllr Joanna Midgley, said:
"We have a long and rich history in Manchester of welcoming and supporting refugees and asylum seekers that have been displaced. We are proud to be a sanctuary and a home for anyone fleeing persecution and those who are striving for a better life.
"Manchester is a place of wonderful diversity, a city that speaks over 200 languages, and we recognise the contribution that our communities collectively bring to the fabric of our city. We believe it is important that we create a society that builds bridges between our residents regardless of background, language, or religion.
"Becoming a Local Authority of Sanctuary is a commitment that we will always be a place of refuge and a place of compassion. We look forward to working in partnership with the City of Sanctuary organisation to ensure our city's arms are open to those that need our help."