Liverpool City Region Combined Authority has announced that it is committing more than £2 million to 13 different projects, as part of a drive to support innovation in areas outside the southeast of England.
This comes after the region was selected as one of two areas that would pilot the new Launchpad programme from Innovate UK, which has allocated £7.5 million worth of investment into local projects across two funding rounds after being launched in September 2022.
Between £93,000 and £496,000 of funding has been allocated to the numerous projects. These include:
A project to develop and manufacture new products that will reduce the energy intensity of water filtration. This will be done through membrane filtration, contributing to a global market that is worth £25 billion.

The development and manufacturing of innovative bracelets that will help to diagnose ADHD.

Almost £100,000 being allocated to a programme that will work to reunite wind power and commercial shipping. This holds the potential to reduce the carbon emissions involved in global shipping and help the Liverpool Freeport achieve its net zero goals.

The development of digital treatments for dogs with elbow disease.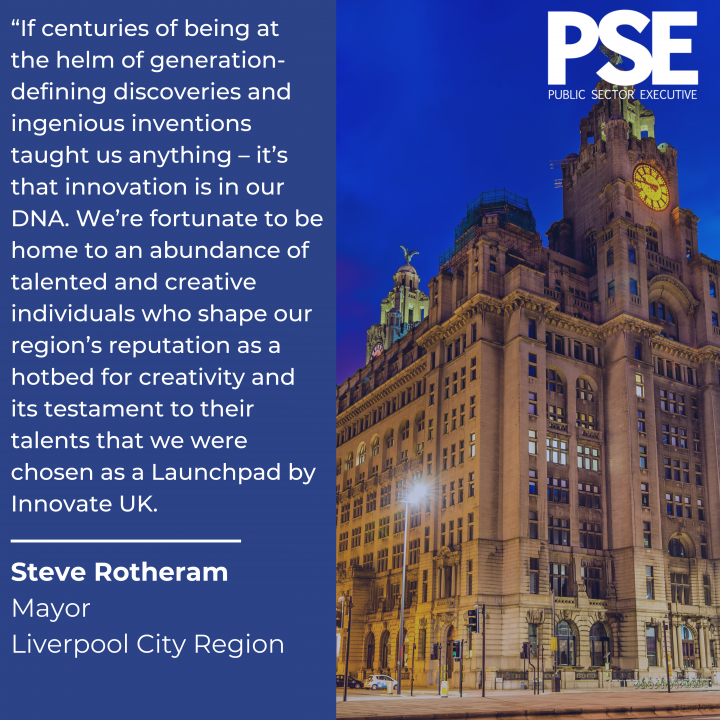 Mayor of Liverpool City Region, Steve Rotheram, said:
"If centuries of being at the helm of generation-defining discoveries and ingenious inventions taught us anything – it's that innovation is in our DNA. We're fortunate to be home to an abundance of talented and creative individuals who shape our region's reputation as a hotbed for creativity and its testament to their talents that we were chosen as a Launchpad by Innovate UK.
"We're using this second round of investment to our advantage by providing some of the most pioneering local projects with ambitious funding to take their business to the next level and provide secure, well-paid jobs. We might already be home to a thriving innovation economy – but I'm not content with resting on our laurels. If we want to become the UK's next science and innovation superpower, then we need to think bigger and better than the rest."
The main objective of the Launchpad programme is to build on the commitment to build local strengths and support businesses as they work to benefit from them. This supports the government's Levelling Up agenda, whilst also helping the Liverpool region to achieve its investment aims. Achieving these aims would see the city region investing in research and development that would help with the delivery of a gross economic benefit of £41.7 billion GVA, and holds the potential to increase productivity and create 44,000 new jobs.
Indro Mukerjee, Innovate UK CEO, added:
"Innovate UK is building strong regional partnerships across the UK to support local innovation and commercialisation. The Innovate UK team and I are pleased to collaborate with Mayor Steve Rotheram and the Liverpool City Region team to support economic growth and productivity. The Innovate UK launchpad programme, and our other partnership activities, continues to strongly contribute to boosting business-led innovation across the region."
Image credit: iStock