Kent County Council (KCC) is partnering with IT company Circular Computing to provide thousands of remanufactured laptops to vulnerable people in the county, helping them stay connected with sustainable technology.
The carbon-neutral, second-life laptops are more cost-effective than brand new devices and are certified equal to or better than new by the world's first BSI Kitemark. This means that KCC is able to support a wider group of individuals with access to tech while also reducing its Scope 3 carbon emissions.
To date, over 4,500 laptops have been provided by KCC following the partnership. Alfie, a resident in Tonbridge and Malling, is one of the beneficiaries of the scheme. He said, "My previous laptop was old and became unusable so it made it really hard staying online to help me with my education. But having the Kent County Council laptop has allowed me to dictate, making it easier to stay on top of my subjects at school. I didn't actually realise it wasn't brand new until they told me as it looked brand new, so it's even better knowing it's helping save the planet too."
By investing in carbon-neutral laptops, KCC is leading by example of not only tackling the digital divide, but making a significant contribution towards meeting its 2030 net-zero targets. For every remanufactured laptop bought instead of new, KCC will prevent approximately 316kg (700lb) of CO2 emissions entering the atmosphere, save over 190,000 litres of water from being extracted and stop the mining of 1,200kg of the earth's resources.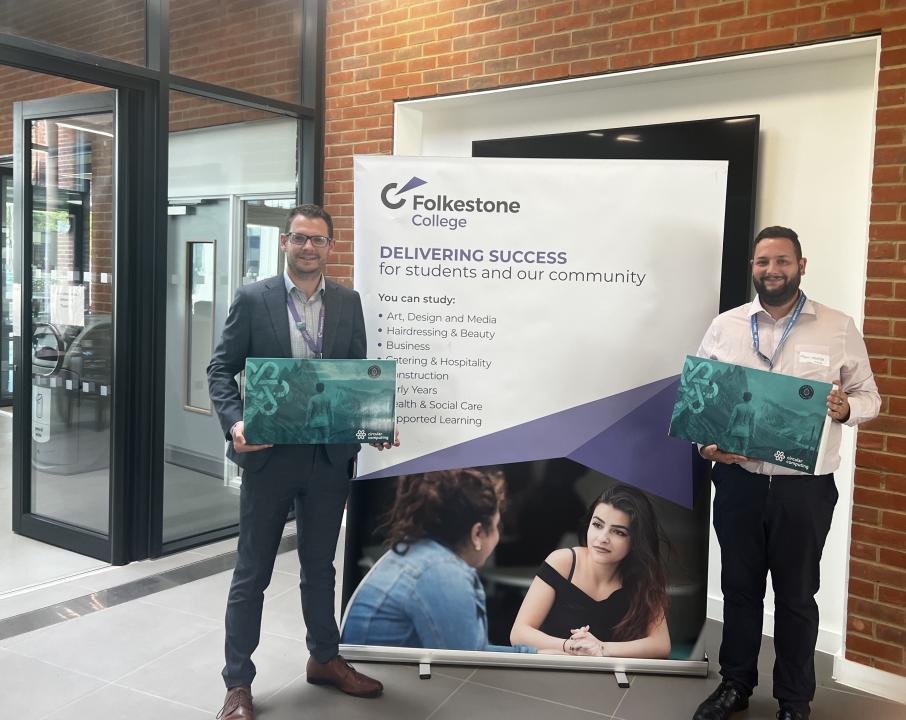 Sam Lain-Rose, Digital Lead at KCC, said, "Digital Kent's scheme, as part of our Financial Hardship programme showcases our commitment to supporting the people of Kent currently facing digital exclusion. It's been a tough few years for residents and we wanted to make sure we reach as many individuals as possible through our projects. Partnering with Circular Computing has enabled us to do just that with better value devices as well as helping Kent be more sustainable."
In addition to the Digital Inclusion scheme, KCC have also set up a trade-in and recycling scheme for local residents to recycle their old laptops. This will help to reduce the amount of e-waste in Kent and create a more circular economy.
This is a great example of how a local council is using technology to tackle the digital divide and reduce its carbon emissions. By investing in remanufactured laptops, KCC is not only helping people in need, but it is also making a positive impact on the environment.
Image Credit: iStock/Kent County Council