The Department for Education has announced that schools in England will receive their highest ever funding in real terms, through the National Funding Formula.
Coming in at almost £60 billion for 2024-25, the government says that the additional funding will help to ensure that every child in England has the opportunity to reach their full potential and is a significant increase from the current level of funding.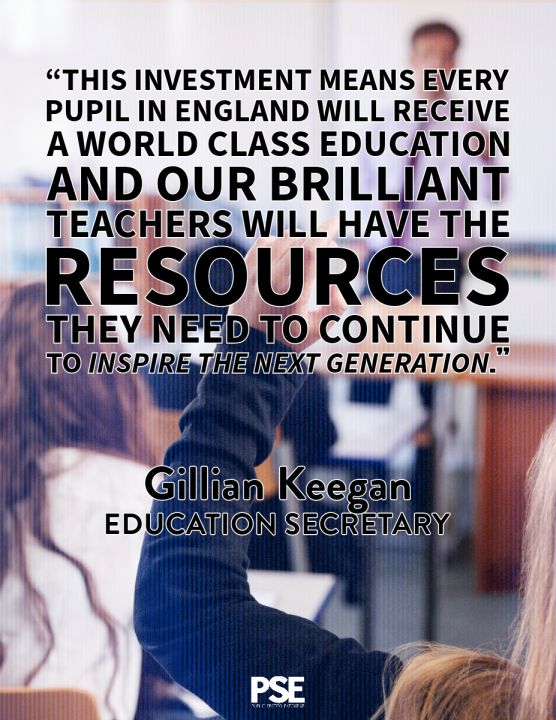 Increased funding will be used to improve the quality of education in schools across the country. It will be used to support a range of initiatives, which are supported by the backing to get the resources that they need. Education will be improved in ways such as:
Hiring more teachers, which will allow them to reduce class sizes. This will give teachers more time to spend with each individual pupil, which will help to improve their learning.

Providing more support for pupils with Special Educational Needs and Disabilities (SEND). This could include providing additional teaching assistants, specialist equipment, or access to specialist services.

Investing in school buildings and facilities. This could include upgrading classrooms, building new sports facilities, or creating more outdoor learning spaces.
Alongside the increased funding, the Department for Education has published the provisional high needs National Funding Formula allocations for local authorities in 2024-25. That particular funding will go towards supporting children and young people with complex special educational needs and disabilities and is set to increase by a further £440 million in comparison with this year. Over the course of 2024-25, this results in the funding for high needs rising to £10.54 billion, which is a more than 60% rise in five years.
Gillian Keegan, Education Secretary, said:
"Providing children with the best education sets them up for a better future, which is why we are funding our schools at record levels and have awarded our fantastic teachers with the highest pay award in 30 years.
"This investment means every pupil in England will receive a world class education and our brilliant teachers will have the resources they need to continue to inspire the next generation."
Parents can also expect to see some of the benefits of the additional funding themselves. For example, they may see smaller class sizes, which will mean that their children have more individual attention from their teachers. The government also stated that the additional funding will help to make England a world leader in education.
Image credit: iStock