Herefordshire Council has announced that it is set to confirm a ground breaking agreement that has been made with England and Welsh local authorities.
The partnership will see Herefordshire Council working alongside counterparts in Shropshire, Monmouthshire and Powys, as they come together to apply for funding on major government projects. Named the Marches Forward Partnership, projects will only be applied for when they are set to benefit the Marches region, covering 80% of the English/Welsh borderland.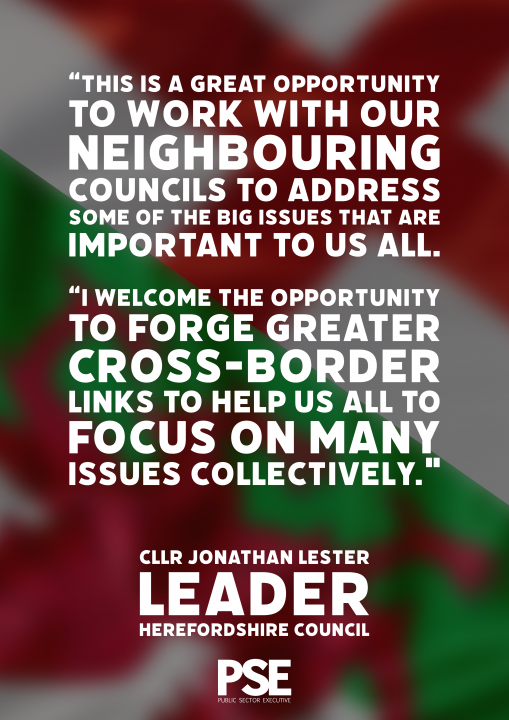 Each authority that is a member of the partnership would be able to retain their own independence, and they will continue delivering services to their communities as they do already, however they will work together as partners where there is mutual benefit to be hard. Some of the areas that this cross-border partnership is likely to add value to include:
Transport

Skills

Housing

Energy

Climate change

Digital Connectivity
Leader of Herefordshire Council, Cllr Jonathan Lester, said:
"This is a great opportunity to work with our neighbouring councils to address some of the big issues that are important to us all.
"I welcome the opportunity to forge greater cross-border links to help us all to focus on many issues collectively.
"This proposed partnership is a progression of the cross-border support that already exists across the Marches area. There are many commonalities between us, so working in this collaborative way with colleagues at Shropshire Council and Monmouthshire and Powys County Councils will have many advantages.
"We will be signing-up to an agreement that will confirm functional arrangements between the four councils in October.  However, this move to create the partnership will not prevent us from working with other authorities and partners at any point now or in the future." 
Collaboration between the councils that are involved is expected to increase the overall amount of government investment in the area, helping to unlock millions of pounds worth of identified initiatives to support growth in the Marches region.
Image credit: iStock