The Department for Education has announced new funding that will support colleges and universities to offer additional opportunities for key skills training in growing industries.
The investment, worth more than £200 million, will aim to address the skills that are of the most need in each region of the country. The sectors that these skills will feed into have already been identified by local businesses and employers as part of their local skills improvement plans, which will allow them to access the skilled employees that they need to grow.
As the government continues to push for energy security and net zero, the constantly growing green sector is one that will see increasing demand for new skills. Alongside this, the government has already made plans to ensure that the transition to net zero is just and supports the creation of hundreds of thousands of new job opportunities. This funding for new skills also comes at the end of Green Careers Week, which ran from the 6th of November and saw the government investing in a plethora of projects to ensure that communities are equipped with the skills they need in a net zero future.
People around the country are also being helped to access higher technical qualifications, with these sitting between A levels, T levels and degrees, and helping to give them skills that are in demand around the country. These skills include:
Digital

Health care

Engineering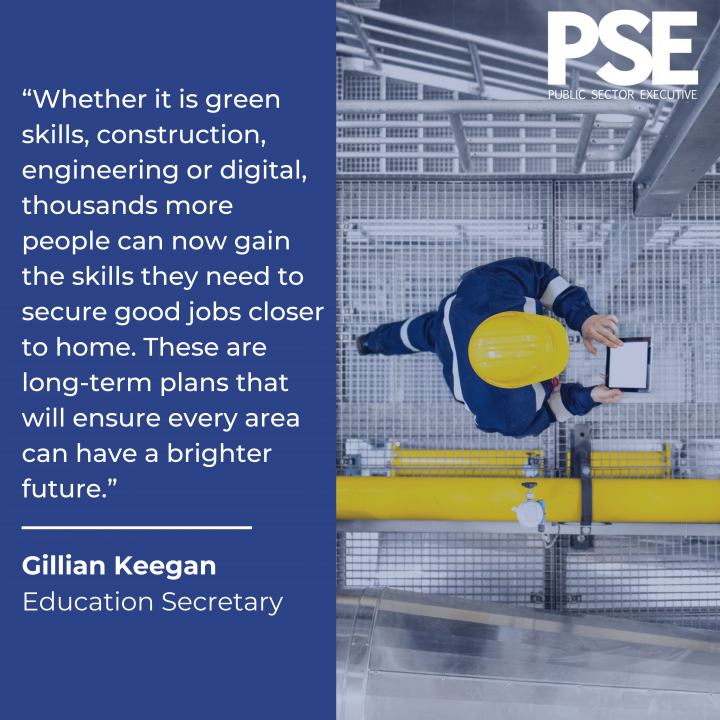 Gillian Keegan, Education Secretary, said:
"This investment is about boosting local industries, building people's skills and ultimately future-proofing our economy and the career prospects of the next generation.
"Our local skills projects will bring together regional organisations, businesses and education providers to respond to the specific needs of employers, building an increasingly skills workforce and growing local economies.
"Whether it is green skills, construction, engineering or digital, thousands more people can now gain the skills they need to secure good jobs closer to home. These are long-term plans that will ensure every area can have a brighter future."
Image credit: iStock