The Department for Culture, Media and Sport has announced that young people are to be giving better access to out-of-school activities, through new funding.
Confirming the next phase of the Youth Investment Fund, the government has released plans to build new youth centres, as well as to refurbish old ones, establishing the Culture Secretary's vision for the youth sector. This comes with the drive to ensure that every young person has "someone to talk to, something to do, somewhere to go."
Funding will amount to £70 million, with 44 youth centres sharing the pot, which has the potential to support as many as 12,000 additional young people around the country. Funding will give further access to regular, positive activities all year round to those young people, on top of the thousands that are already enjoying the benefits of youth centres.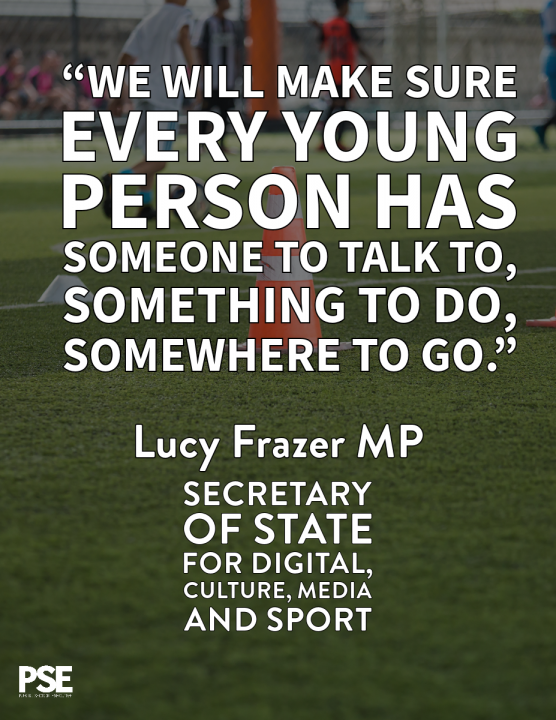 The National Lottery Community Fund has also confirmed that it will match the government's funding commitment to the Millin Hours Fund. With the government's commitment amounting to £11 million, the total will be increased to £22 million. This funding was announced as part of the Prime Minister's Anti-Social Behaviour Action Plan, meaning that hundreds of organisations in areas where anti-social behaviour is rife, will be able to stay open for an extra night a week. Thanks to the funding, the support is now guaranteed until March 2026.
Lucy Frazer, Culture Secretary, said:
"I want every young person to have the opportunity to access the kinds of life-changing activities which expand their horizons and allow them to develop vital life skills.
"Those next 44 youth centres will give 12,000 more young people the opportunity to access these activities. Building on the first tranche of Youth Investment Fund investment that is seeing new projects like the Alt Valley Communiversity opening in Liverpool and support for Scouts and Girlguiding groups to reduce their waiting lists.
"We will make sure every young person has someone to talk to, something to do, somewhere to go."
Activities that will be on offer to young people thanks to this funding commitment include dance, theatre, sport, music and art, as well as crucial skills and employment training.
Young people in some of the country's most underserved areas will be targeted for the investment, with the current announcement bringing the total amount of funding that has been allocated for youth centres to more than £160 million since 2021. With 87 centres receiving support since that year, as many as 300 projects are set to be built or renovated over the course of the next two years.
CEO of Social Investment Business, Nick Temple, added:
"The Youth Investment Fund is all about prioritising the needs of young people in England and creating a more equal society for future generations. It is wonderful to see how the fund is already transforming young people's opportunities to experience the joy of local youth services designed for, and by, young people. Today's announcement means another 12,000 young people can access quality, sustainable and accessible youth clubs.
"It is so exciting to see the first Youth Investment Fund projects open their doors to young people, giving them every opportunity to make friends, have fun, discover their passions, and thrive. And it is just the start: thousands more young people will benefit from new or expanded local youth services, supporting their wellbeing, and helping them gain vital skills for life and work."
The package of funding comes under the government's National Youth Guarantee, with this stating that, by 2025, every young person in England will be able to access regular clubs and activities, as well as adventures away from home and volunteering opportunities.
Image credit: iStock