Essex County Council has announced that it has opened up a second opportunity for expressions of interest in its public health grant programme that is supporting local communities to live healthier lives.
Funding is available through the Public Health Accelerator Bids (PHAB) and is offered across two grant funding streams, coming to a total of £7.5 million. This will see small grants of less than £15,000 offered through one stream, and major grants of more than £15,000 through the other.
Voluntary groups, charities, NHS organisations, local councils and schools will be able to express their interest in the funding, with this week seeing the process reopen. This will remain open until the beginning of December, with successful organisations being given the opportunity to submit a formal application for investment.
One of the requirements of the funding is that it cannot be used to provide an alternative stream of funding to continue running services that are already being provided. This means that the investment needs to be implemented to either create new services or expand on existing ones.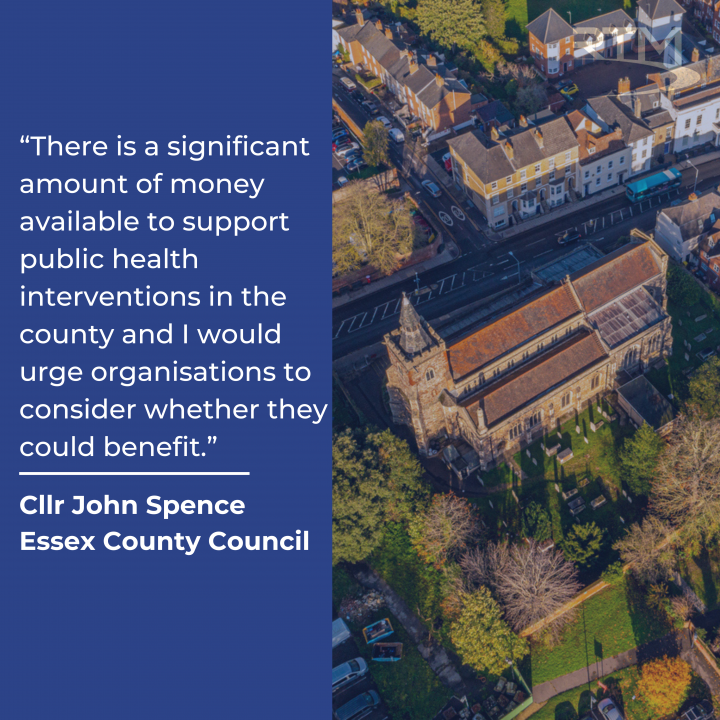 Cabinet Member for Health, Adult Social Care and ICS Integration, Cllr John Spence, said:
"Our PHAB programme has already proved to be extremely popular with a range of organisations across Essex.
"There is a significant amount of money available to support public health interventions in the county and I would urge organisations to consider whether they could benefit."
Image credit: iStock