A report released by Chesterfield Borough Council, titled 'Don't Cut Here!' has outlined the benefits of HS2 East reaching the borough, which was promised by the government.
The case study looks at why the economies of both Chesterfield and Sheffield need HS2 in full, rather than implementing the National Infrastructure Commission report, which considers putting HS2 East into the sidings.
It also warns against discarding locally prepared HS2 growth strategies and draws heavily on the East Midlands HS2 Growth Strategy, which was released in 2017 and set out proposals to create an additional 74,000 jobs and £4 billion of GVA by 2043.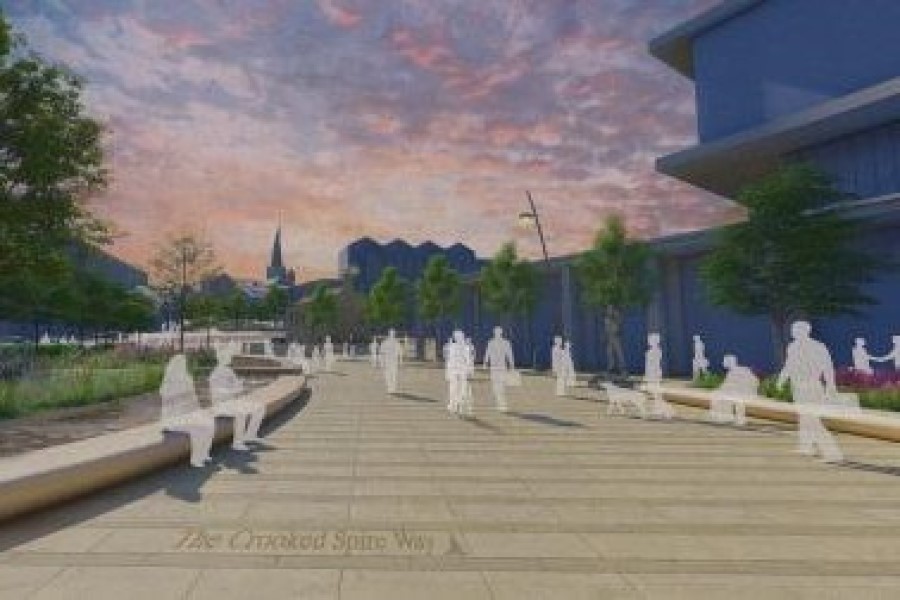 The 'Don't Cut Here!' report focuses on the job opportunities for the borough, which states that due to the closure of mines and heavy engineering job losses during the late 20th century, as well as the 2008 economic recession, there are 5,000 fewer jobs today than in 1980.
There is a call to level up investment in opportunity in the study and shows that between 2009-2018, HS2 East cost £259 per capita, whilst infrastructure in London (excluding Crossrail 2) totalled £716 per capita.
A lasting legacy and a greener future is a key component and the report states: 'The children of Chesterfield and Sheffield's currently disadvantaged community will be connected with previously unobtainable employment opportunities in Leeds, Birmingham, London and beyond.'
It also says that HS2 East will take tens of thousands of cars off the road, as well as 76 HGVs for every freight journey, with thousands of Bi-Modal trains taken off the railway network.
Masterplans are already in place for the development of Chesterfield and Sheffield railway stations, which will incorporate pedestrian-friendly access and local public transport links, with key stakeholders already onboard.
However, the report warns that 'this bold vision for the future will only become a reality with full delivery of HS2'.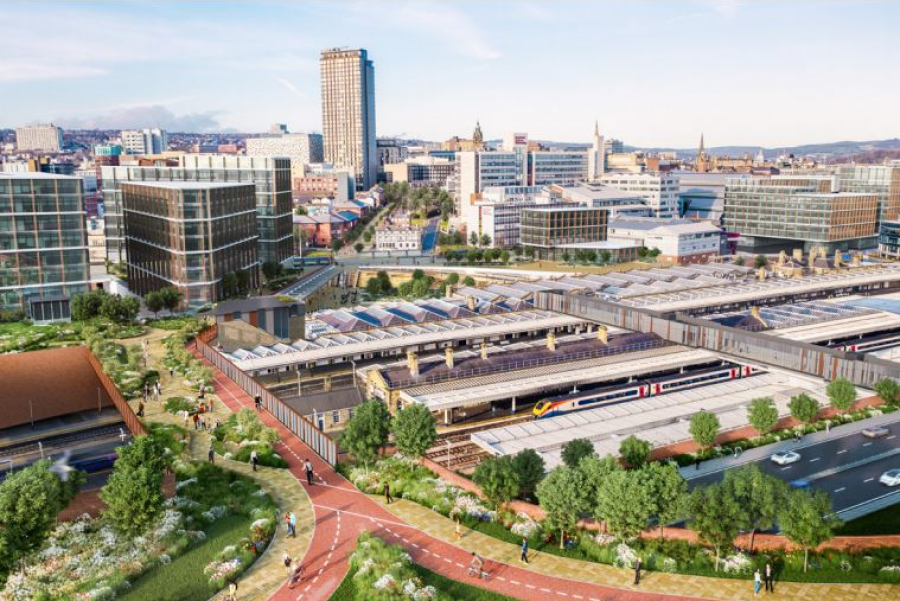 In total, the delivery of HS2 East and Northern Powerhouse Rail is estimated to deliver £55 billion to the Sheffield City Region by 2040.
Commenting, Leader of Chesterfield Borough Council, Councillor Tricia Gilby said: "We need to give our young people hope that they can thrive in towns like ours, not just survive. HS2 coming to Chesterfield gives us the confidence to tell the next generation that the future is bright."
Chief Executive of the East Midlands Chamber of Commerce, which is based in Chesterfield, Scott Knowles said:
"HS2 East is home to 13 million people and about six million jobs, equating to 20% of the UK, larger than the economy of Denmark. Chesterfield shows how the investment does far more than just getting people to city centres.
"The importance of this opportunity to regenerate, level up and make a real difference to people and communities cannot be overstated and must not be missed."
Chesterfield Borough Council's 'Don't Cut Here!' case study can be viewed here. 
Image: Chesterfield Borough Council