A new poll from the Local Government Association, and YouGov, has outlined that the majority of the public does not feel ready for the impacts of climate change.
With the Autumn Statement coming next week, the Local Government Association has called on the government to make a rapid acceleration in work being done to prepare for the impacts of climate change. This comes alongside the results of a poll from the LGA that shows that only 5% of the public feels that they are prepared for climate change's impacts.
Complimenting this lack of preparedness, the survey also showed that the public has the most trust in their council to lead efforts to prepare communities for climate change. Wider results from the poll are:
63% of people are worried about climate change

Storms, flooding and heatwaves are of most concern amongst communities, with wildfires, the impact on the economy and public services being of least concern.

12% of people believe that their area will not be impacted by climate change.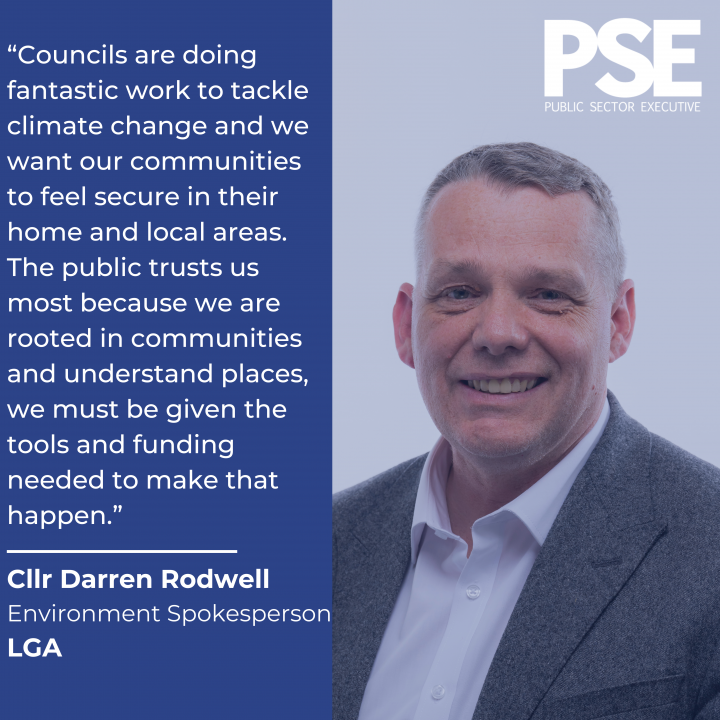 The Local Government Association's Environment Spokesperson, Cllr Darren Rodwell, said:
"Councils want to play their full role in preparing people and places for the impacts of climate change on local areas.
"As extreme weather events become more frequent and intense, the public sense of unpreparedness will undoubtedly harden and grow.
"Councils are doing fantastic work to tackle climate change and we want our communities to feel secure in their home and local areas. The public trusts us most because we are rooted in communities and understand places, we must be given the tools and funding needed to make that happen."
Following the results of this poll, councils are urging the government to produce guidance on critical thresholds for differing weather patterns, including threshold temperatures that will guide changes or closures for different services.
Image credit: iStock and London Borough of Barking and Dagenham