London Borough of Harrow has announced that businesses are to benefit from new support that will help them to secure public sector contracts, as well as developing the skills of residents.
This announcement comes with the awarding of £625,615 worth of funding from the UK Shared Prosperity (UKSPF) Supply Read Programme. This funding will be divided into £151,500 contributing into the contract support system, whilst £474,115 will be allocated to the delivery of projects that will help residents develop their skills and get better access to jobs.
Work to improve the skills and employability of residents goes alongside job creation and the improvement of high streets are part of Harrow's recently launched Economic Development Strategy. This strategy sets out the council's main priorities that are going to support growth and sustainability of local businesses over the course of the next three years.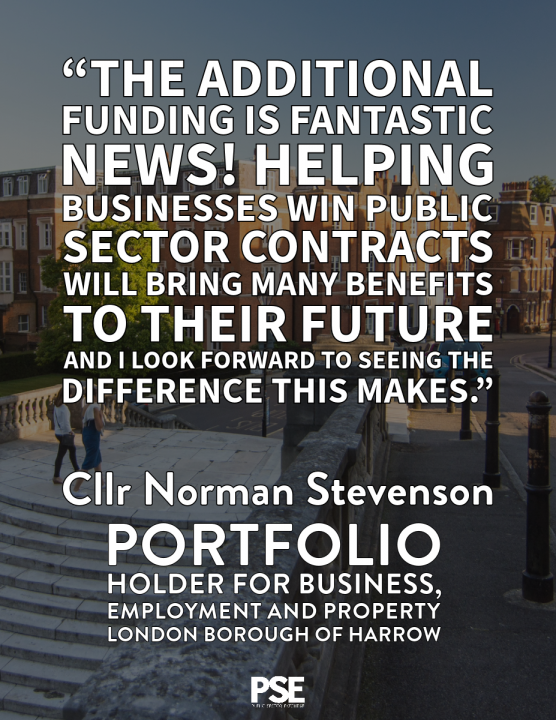 The funding source, the UK Shared Prosperity Fund, is compiled of three investment priorities, with Harrow looking to deliver on all three of them through a range of initiatives that will support things from local businesses to town centres and parks. These priorities are:
Communities and Place

Supporting Local Business

People and Skills
Portfolio Holder for Business, Employment and Property, Cllr Norman Stevenson, said:
"I am passionate about ensuring our business community is thriving, and that residents are given the best opportunities in Harrow to upskill and find local jobs.
"We are putting residents first, ensuring they have the same skills to match vacancies in the borough, and at the same time helping employers to access a talented pool of people that will grow with them for many years to come.
"The additional funding is fantastic news! Helping businesses win public sector contracts will bring many benefits to their future and I look forward to seeing the difference this makes."
Image credit: iStock