Westmorland and Furness' young people are being supported as they travel for education, learning and training, through a new grant scheme.
Funding from the 16 to 19 Education Travel Bursary Fund has been earmarked to give support to those who have difficulty paying for transport as they travel to and from their education. With £500,000 being set aside, the project includes bus, train, and taxi fare, as well as fuel costs and funding for those who travel by bicycle.
This scheme is part of the council's portfolio of 14 projects that were agreed by the Cabinet as they earmark £5 million worth of priority investments. This priority funding will help the council as they look to improve the area in several ways. These include:
Funding or local areas

Biodiversity and nature

Sustainable transport

Social care

Children

Culture

Education.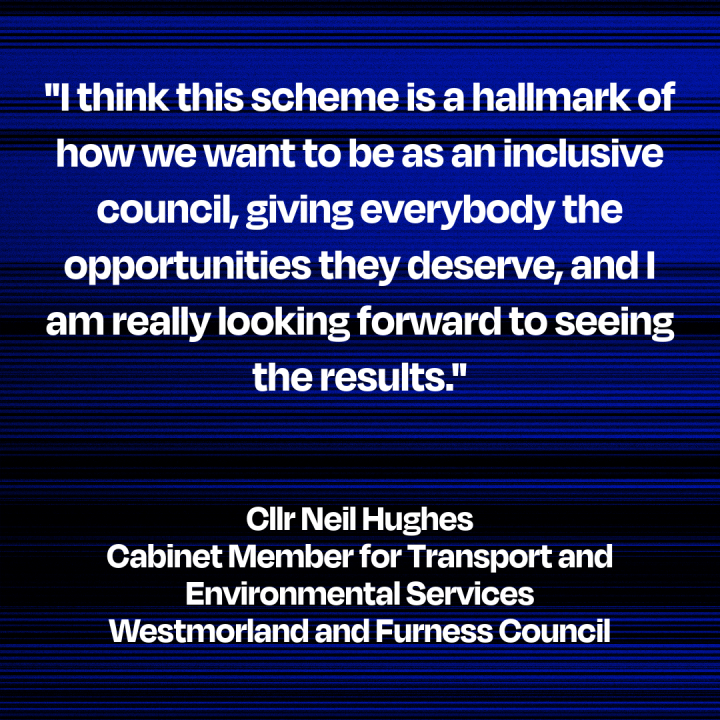 Cabinet Member for Transport and Environmental Services, Cllr Neil Hughes, said:
"I am delighted that we as Westmorland and Furness Council are able to introduce this scheme. I believe it will be invaluable in helping young people reach out and achieve their ambitions by getting them to college or training from areas which are often without good transport links, particularly in our rural communities. We as a council have a duty to make sure our young people, just as anywhere else, can get to these important venues.
"I think this scheme is a hallmark of how we want to be as an inclusive council, giving everybody the opportunities, they deserve, and I am really looking forward to seeing the results."
Part of the reasoning behind this is to help reduce inequalities and provide increased access to education and training opportunities, with younger people who are less likely to have access to a car, and those who live in rural areas benefitting more. This scheme will also help to promote active travel and low-carbon transport solutions, which will help to reduce carbon emissions and improve the air quality in the local area.
A sliding scale will be used for the bursary, with this being dependent on how far away the student lives from where they go for their education or training. Alongside this, those who travel by bicycle will also be able to claim a one-off grant that will be irrespective of how far they travel.
Image credit: iStock