West Midlands Combined Authority has announced that it has allocated funding to four community organisations that are looking to support employed adults with training and support in numeracy.
Funding amounting to £150,581 is being granted to support the employment of 'Numeracy Champions' that will back up the Multiply programme, looking to increase the level of maths skills in the West Midlands. The organisations will identify adults that are the most in need of numeracy support, then employing a Numeracy Champion who will deliver a training programme to enhance numeracy skills and qualifications in the region.
According to the Learning and Work Institute, approximately 440,000 adults in the West Midlands have low literacy or numeracy skills, with the government allocating £17 million to the Multiply programme since 2022. Further funding for organisations in the voluntary and community sector will be made available towards the end of 2023.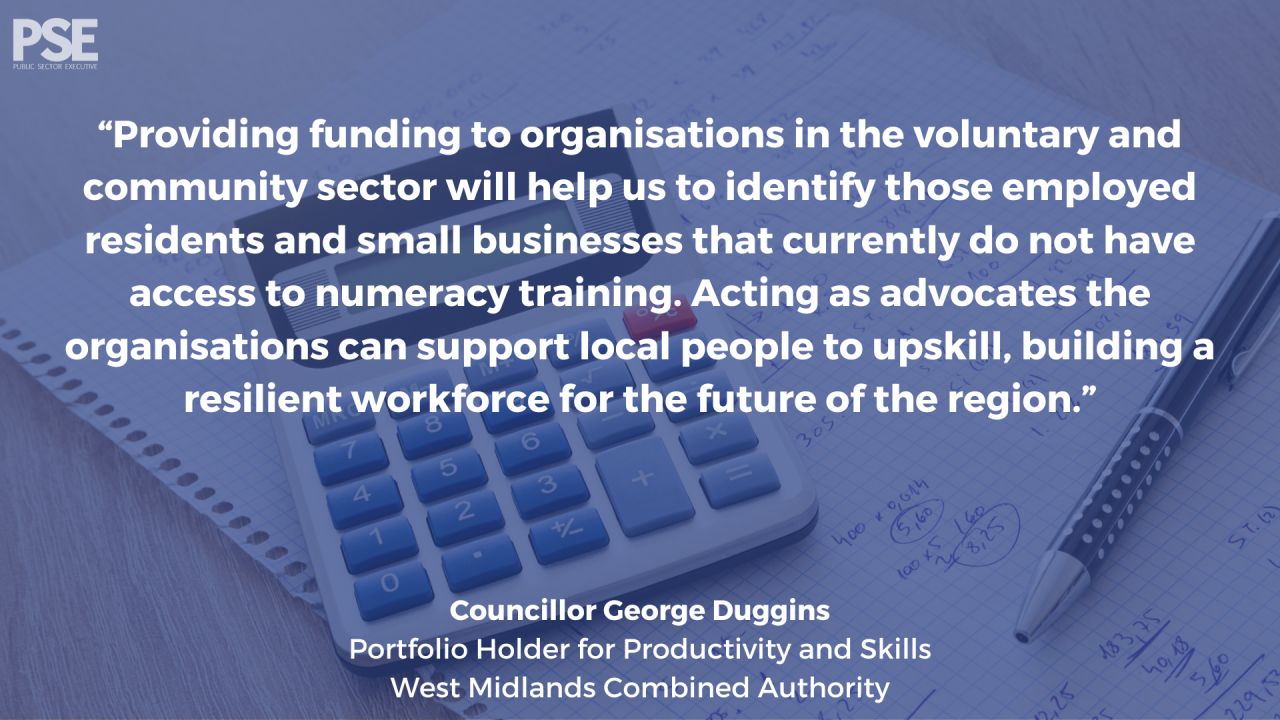 Councillor George Duggins, Portfolio Holder for Productivity and Skills, said:
"Providing funding to organisations in the voluntary and community sector will help us to identify those employed residents and small businesses that currently do not have access to numeracy training. Acting as advocates the organisations can support local people to upskill, building a resilient workforce for the future of the region."
Mayor of the West Midlands, Andy Street, added:
"It's great news that we've been able to fund four voluntary and community sector organisations to support the delivery of the Multiply programme.
"With more than £150,000 of WMCA funding on the table, we know this support will help residents including Michelle to become more confident with numbers in everyday life and more adept in managing finances.
"The Multiply programme is a practical way we can work together to help local people to develop flexible and transferable numeracy skills that they can apply in their jobs and day-to-day lives for many years to come. I cannot wait to see the results and I'm glad we've been able to play our part by funding this initiative."
Image credit: iStock