The government has announced that thousands more pupils are to be supported with their school attendance, thanks to the opening of four more attendance hubs.
Schools with excellent attendance lead these hubs, allowing for the sharing of practical ideas between primary, secondary, alternative provision and special schools in England. This comes as part of the government's emphasis on the importance of school attendance, with it being vital for education, wellbeing, and long-term development. Advice that will be shared between schools includes how schools can become more welcoming, how strong relationships with families can be established, and using data to identify which pupils are most at risk of poor attendance.
Nottingham, Grimsby, and Swindon will be location of the new hubs, with St Giles Special School (Nottingham), John Whitgift Academy (Grimsby), Ridgeway School and Sixth Form (Swindon) and The Croft Primary School (Swindon) playing host. This increase will bring the overall number of the hubs up to 14, with this supporting around 800 schools around England. This will altogether be responsible for the attendance of 400,000 pupils, starting work over the course of the next two weeks.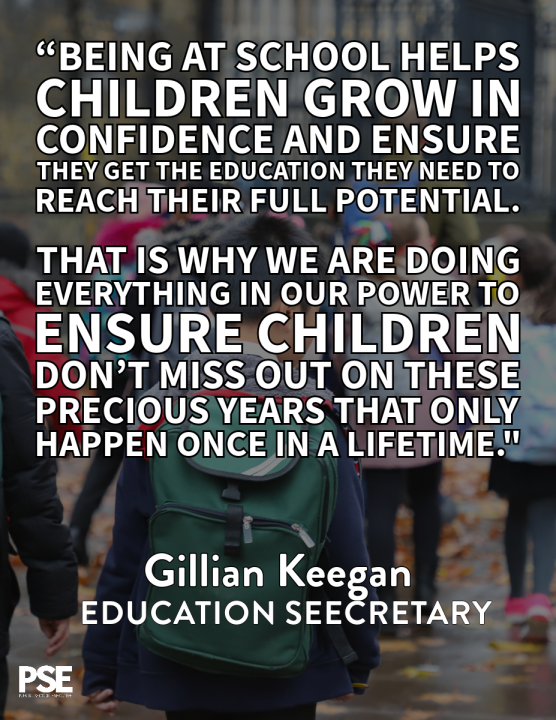 Gillian Keegan, Education Secretary, said:
"Being at school helps children grow in confidence and ensure they get the education they need to reach their full potential.
That is why we are doing everything in our power to ensure children don't miss out on these precious years that only happen once in a lifetime.
We are delighted to expand our ground breaking attendance hubs and continue to work with the wider sector through the Attendance Action Alliance to further reduce absence."
Alongside the establishment of the new hubs, the Department for Education has also set up the Attendance Action Alliance. The alliance brings leaders in education, children's social care and allied services together from around the country to collaborate on raising school attendance and reducing persistent absence.
Image credit: iStock