"England's winner-takes-all voting system needs replacing. It's tendency to create local one-party states and warped results stifles scrutiny and damages the link between voters and local government."

That is the damning verdict of the Director of Electoral Reform Society (ERS) Scotland, Willie Sullivan, when asked if England should follow Scotland's suit and move to a proportional representation (PR) voting system for local elections.

England uses the first-past-the-post (FPTP) system in local elections, while Scotland uses the single transferable vote (STV) proportional system, which lets voters rank candidates by preference in multi-member wards.

Like England, Scotland elected its local councils through FPTP until STV was introduced for the 2007 Scottish local elections, which came about through the Local Governance (Scotland) Act 2004.

Electoral reform was part of the coalition agreement between Labour and the Liberal Democrats after the 2003 Scottish Parliament election resulted in no party winning an overall majority (due to Scotland's PR additional member system (AMS)).

Due to the new STV system in Scotland, FPTP single member wards were replaced with multi-member wards, each having three or four councillors.

Councillors and the electorate had legitimate concerns that the 'personal link' between representative and constituent would be gone, however, supporters of proportional representation argued that this would boost voter turnout, end areas of one-party dominance and make votes count.

These steps saw greater proportional representation in areas, such as Scotland's largest city, Glasgow.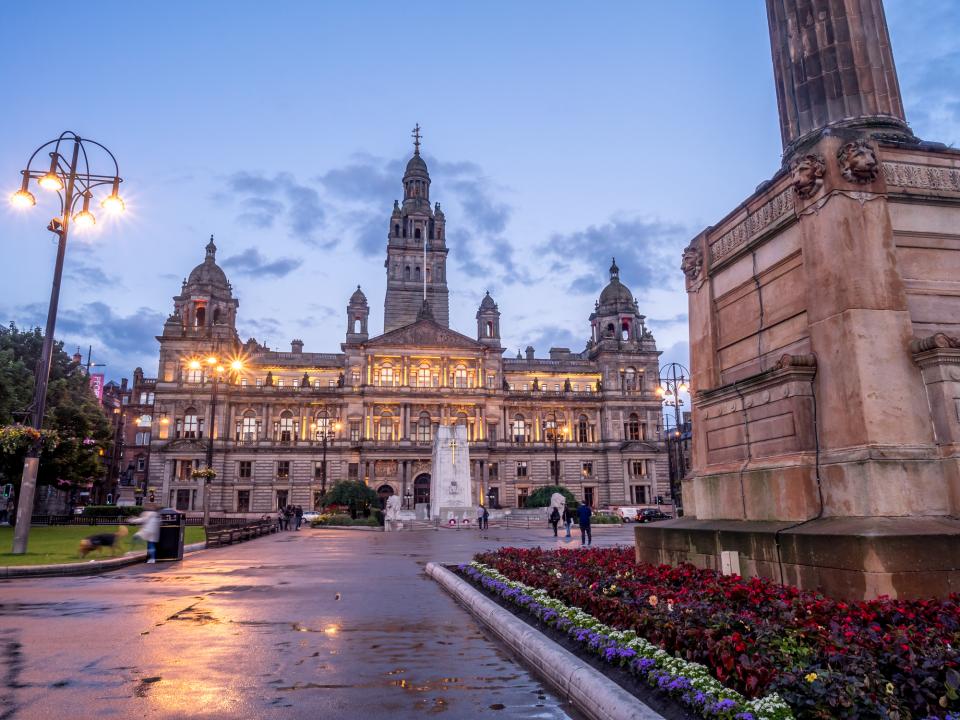 In the 2003 Glasgow City Council elections, Labour won 71 of the council's 79 seats, after winning less than half the vote (47.7%), while the Scottish National Party (SNP) only won four seats, despite getting over a fifth of the total (20.5%).

Things changed in Glasgow in the 2007 elections, with STV leading to a more proportional council chamber, as Labour came out on top after winning 45 of the city's seats with 43.3% of the vote, while the SNP got 22 after receiving 24.6% of the total.

Labour still recorded a majority, but with a more proportionate outcome.

Glasgow City Council's electoral outcomes from FPTP to STV back up Mr Sullivan when he said: "People should be able to vote in the confidence that their voice will be heard and that council chambers will accurately represent the area and the issues people care about."

An argument against introducing a PR voting system for local elections is that it leads to 'unstable' administrations due to the likelihood that parties will fail to win an overall majority.

After the 2017 local elections in Scotland, all of the nation's 32 councils were under 'no overall control', which led to political opponents joining unlikely coalitions to form an administration.

In England, however, most councils are held in majority control, usually by the Conservatives or Labour.

In Scotland's capital, Edinburgh, the SNP and Labour agreed a coalition to form an administration, while in Scotland's third largest city, Aberdeen, the Conservatives, Labour and independents formed a ruling group, with the Labour councillors being suspended by their party for this.

Commenting on the suggestions that coalitions can be 'unstable', Mr Sullivan said: "In Scotland, we've noticed that power-sharing deals more often reflect what a majority of voters have backed at the polls and agreements give voters confidence about what the local authority is planning, based on those parties' mandates.

"Town Halls would benefit from increased political diversity and a clearer link between votes and seat share could be a major boost to people's political engagement and sense of place."

It is difficult to directly compare both countries, which is to be expected, as Scotland has a population of 5.4 million compared to England's 56.2 million.

Due to the Local Government (Scotland) Act 1994, which abolished the two-tier system of local government, Scotland has 32 unitary authorities, which are responsible for all local services in their respective areas.

England on the other hand has over 330 'principal' councils, which includes county, unitary, metropolitan district, non-metropolitan district and London boroughs respectively.

These authorities have different powers and the two-tier system remains in non-metropolitan counties, although the government is making a move towards unitary councils, as seen with the recent announcements to create new unitaries in Cumbria, North Yorkshire and Somerset respectively.
Looking at a major English city, Manchester, which is much like Glasgow in its history and political leanings, has FPTP been any different than compared with their Scottish counterpart?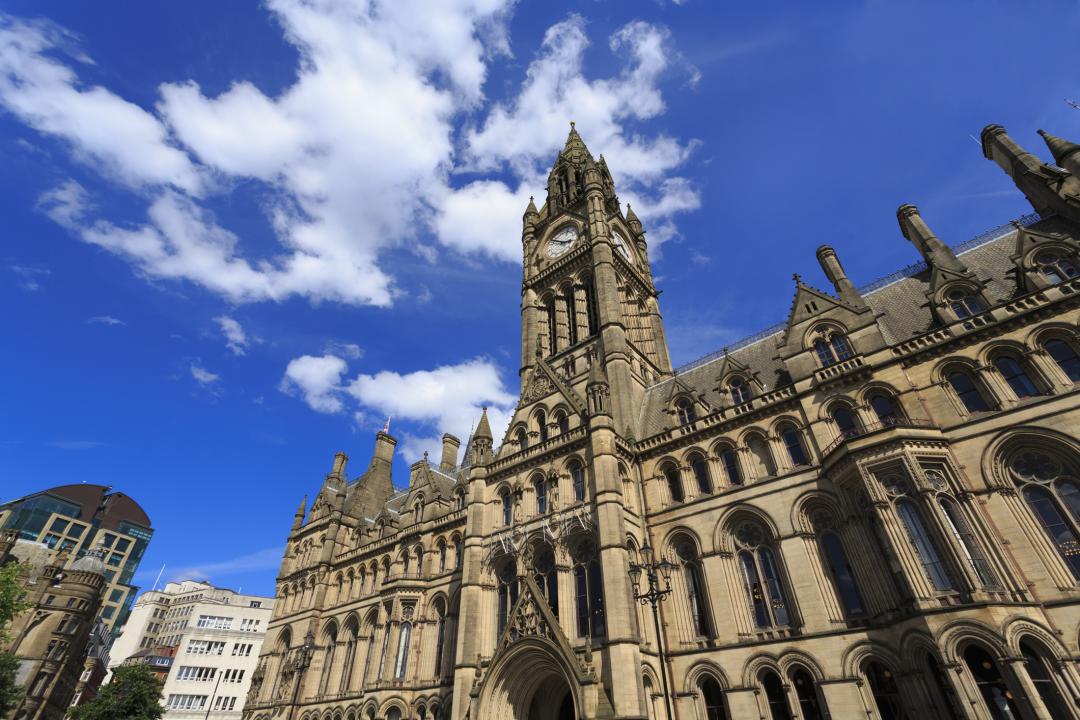 In the 2018 Manchester City Council election, which saw all of the council's 96 seats up for grabs, Labour won 94 after winning 70.2% of the vote, while the second placed Liberal Democrats won 12.8% of the vote, but despite this, only picked up two councillors.

If this election took place under a more proportional system, the Liberal Democrats would have picked up a lot more councillors than the two that were elected under FPTP.

Manchester is not the only area that has displayed a disproportionate vote due to the FPTP electoral system, here are some other examples:
Gateshead - Labour secured 47% of the vote but won 79% of seats up for grabs.

Harlow - the Conservatives won 60% of the vote but secured 92% of seats, while Labour got 36% of the vote and won just 8% of the seats.

Nuneaton and Bedworth - the Conservatives won 58% of the vote but took 88% of seats, while Labour and the Greens, with a combined 40% of the vote, won just 12% of seats.

Rochdale - Labour won 49% of the vote but secured 80% of seats.
According to Mr Sullivan, this is causing voter apathy as "too many voters feel their vote doesn't count and simply don't bother turning out, while countless others feel obliged to hold their nose and vote tactically.

"First-past-the-post is a deeply unstable system, with tiny shifts in the council-wide vote share often leading to wildly different results.
"Proportional representation in Scotland and Northern Ireland means that you can be fairly sure if a party gets 30% of the vote, they'll get around a third of the seats"
Although very important, it is not just democracy that is a concern with the FPTP system.
A 2015 study undertaken by Cambridge University academic, Mihály Fazekas, The Cost of One-Party Councils, looked at the savings in contracting between councils dominated by a single party (or with a significant number of uncontested seats) and more competitive authorities.

The report found that 'one-party councils' could be missing out on savings of around £2.6bn when compared to their more competitive counterparts, most likely due to a lack of scrutiny.

Mr Sullivan added: "£2.6bn is a lot of potential extra cash for our struggling authorities."

It is very important to differentiate when and how frequent local government elections in both Scotland and England take place.

In the former, they take place every four/five years on an 'all-out' basis, whereby all councillors are elected at the same time.

In the latter, there are different types of elections, including wholly (like Scotland), by halves (once every two years) and by thirds (where there are council elections three years out of four).

It can be argued that in the parts of England that elect by thirds, this could lead to voter 'fatigue' and the electorate may get tired of voting every year.

The Scottish local elections in 2012 were the first 'standalone' local authority elections north of the border since 1995 and the first under STV to be held on their own, as the 2007 elections were held on the same day as the Scottish Parliament election, which caused major confusion.

In the 2017 local elections, the turnout was 46.9%, however, it is important to bear in mind that this was less than three years after the referendum on Scottish independence, which saw a UK record turnout of 84.6% and really boosted democracy in Scotland.

A figure of nearly 47% of people voting in local elections is really high, especially compared to turnouts in England.

It is difficult to directly compare local election turnouts in England and Scotland due to their differences, however, in the elections to all of London's 32 boroughs in 2018, there was a total turnout of 38.8%.

There is valid debates on both sides on whether England should follow Scotland and introduce a PR voting system.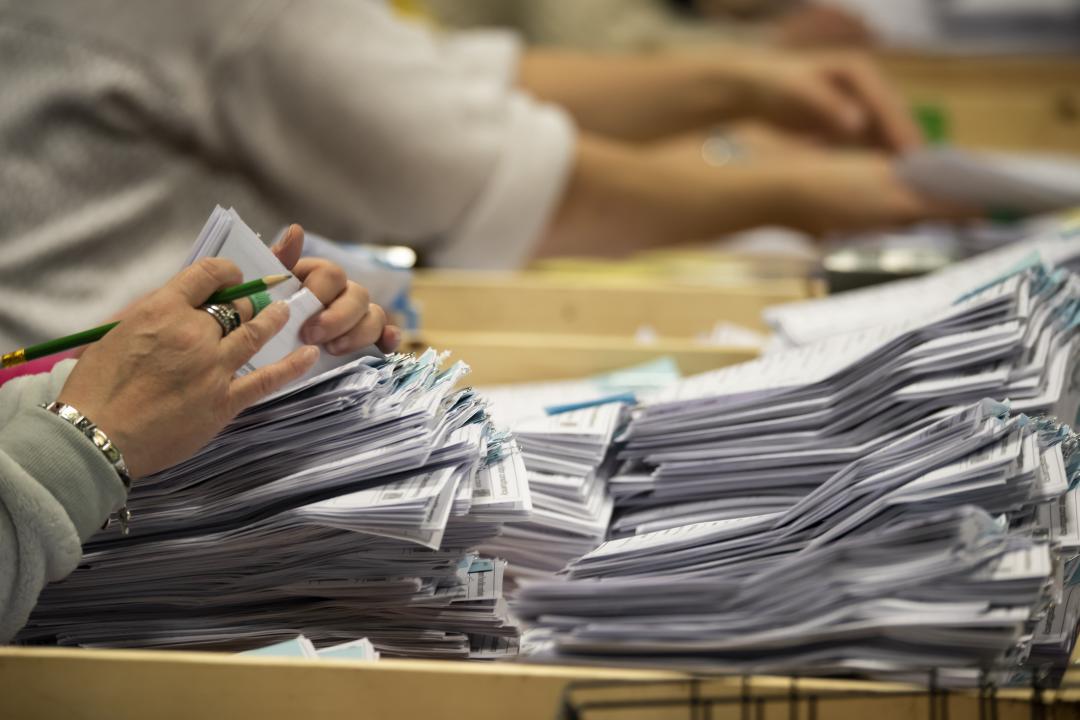 Elsewhere in the UK, Wales will start using STV for local government elections due to the passing of the Local Government and Elections (Wales) Act 2021, while it has been used for council elections consecutively in Northern Ireland since 1973.

Introducing STV for local elections in England is unlikely to happen any time soon, as the governing Conservative Party favour retaining the FPTP system.

Despite this, the Leader of the Scottish Conservatives on Fife Council (run by a SNP-Labour administration), Councillor Dave Dempsey, is supportive of STV.
Commenting, he said: "It removes the need for voters to vote for something they don't want, to stop them getting something they want even less.
"There aren't all that many who go back to or before the 2007 switchover [to STV]. It took a bit of adjusting to, but I don't remember any real revolt."

Mr Sullivan added: "The campaign for fair representation at a local level is growing. It would be a straightforward and welcome shift that could transform local democracy in England. We have many councillors among our members and supporters.

"England's system is a stark contrast to proportional representation in Scotland, where seats fairly reflect how people vote. PR in England would be a real benefit to councils."

There is clearly a growing demand to introduce a PR voting system for local elections in England, however, it is likely to stick with FPTP for the foreseeable future.