An increase in the number of severe maladministration findings has been identified through the Housing Ombudsman's Annual Complaints Review.
This news comes as the Ombudsman outlines that the review gives a comprehensive assessment of social housing complaints, with more than 5,000 received for the first time in 2022. That number is a 28% increase on 2021, with the spike in complaints coming because of poor property conditions, legislative changes, media attention, and an inquest into the death of Awaab Ishak.
In response to the findings of the report, the Ombudsman has written to Chief Executives of landlords that have a maladministration rate of more than 50% so that urgent attention can be brought to the figures. Almost 100 landlords have a maladministration rate of more than 50%, whilst 25 of them have a rate of 75% maladministration. Alongside writing to these, the Ombudsman is also writing to five landlords that didn't have any findings upheld to recognise their positive approaches to complaint handling.
Housing Ombudsman Richard Blakeway commented:
"Our Annual Complains Review provides a unique and sobering overview into social housing complaints in this country.
"While the statistics reflect a picture of poor practice, they also reflect the increased pressures we know that social landlords are facing with a combined housing and cost of living crisis.
"However, despite some notable efforts, what our data shows is a fundamental gap between some of the services landlords deliver and the reasonable expectations of their residents. Too often residents with disabilities or mental health needs are falling between those gaps. Too often the basics are not being done properly, with straightforward communication or record keeping being missed leading to problems becoming more severe. This is leading to residents being treated unfairly and experiencing financial detriment or losing the enjoyment of their home.
"As part of the Social Housing Regulation Act our powers have increased as we will soon be issuing wider orders to help landlords improve their policy and practice in key areas where we see potential for repeated failings.
Next year, we will also be looking at developing good practice under our Centre for Learning and strongly encourage governing bodies to consider the review and what further action they can take to improve the outcomes for their residents."
When it comes to the nature of the complaints, the Ombudsman identified that property condition continued to lead the way, with health and safety complaints following.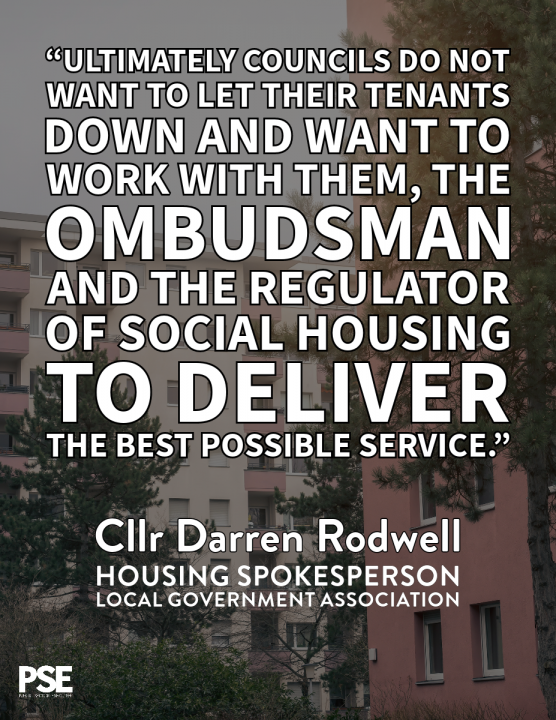 The Local Government Association has also responded to the report, with Housing Spokesperson Cllr Darren Rodwell saying:
"Councils are working hard to deliver good outcomes for tenants – despite significant financial constraints – and are committed to improving housing conditions for all residents.
"Ultimately councils do not want to let their tenants down and want to work with them, the Ombudsman and the Regulator of Social Housing to deliver the best possible service."
To hear more on housing, from public sector leaders and decision makers, register for Public Sector Executive's Housing event in July here.
Image credit: iStock