A new report has outlined that there has been an increase in the number of long-term empty homes in England.
The report was commissioned by the Local Government Association and found that the number of empty homes has risen by nearly 10% over the course of the last five years, with this equating to approximately 1% of the nation's housing stock. The Empty Homes Network, which partnered with the LGA on the report, also found that there has been a steady rise in the number of empty homes across all definitions and types, since the Covid-19 pandemic.
Data found that, in 2022, more than one million homes were left unoccupied, bringing a 60,000 increase since 2018. This comes despite the introduction of the Empty Homes Premium in 2013, which was focused on encouraging owners to use empty properties.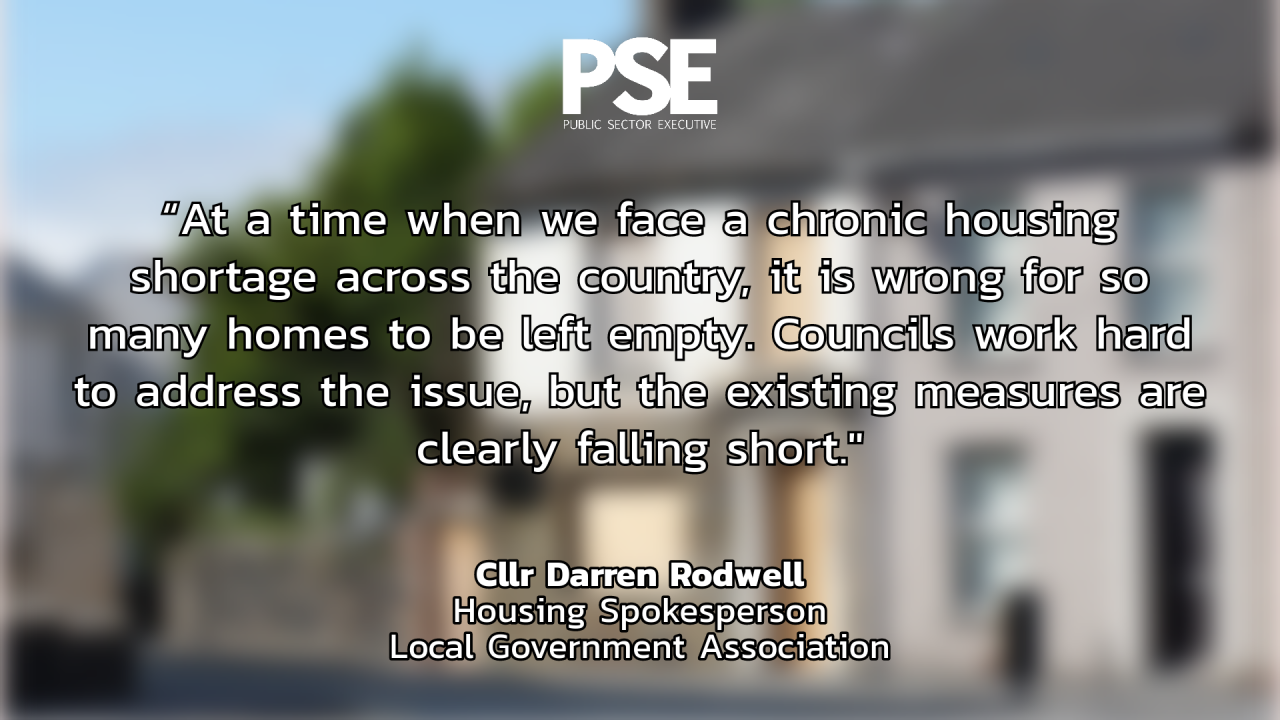 The Local Government Association's Housing Spokesperson, Cllr Darren Rodwell, said:
"At a time when we face a chronic housing shortage across the country, it is wrong for so many homes to be left empty. Councils work hard to address the issue, but the existing measures are clearly falling short.
"This report, and the best practice proposals and recommendations within it, aim to support councils in their efforts to reduce the numbers of empty homes, increase housing supply, encourage inward investment, and provide a better quality of life for residents and neighbours affected by the issues empty homes cause.
"Councils share a collective national ambition to tackle local housing challenges. The Government should also support this ambition by using the Autumn Statement to implement our six-point action plan so that councils can resume their historic role as major builders of affordable homes."
This development comes at a time when there is great need for additional homes, with the national homelessness crisis continuing to worsen as local authorities struggle to continue with support. This has led to councils placing an increased focus on the supply of safe, affordable and sustainable housing, to try and support the more than one million people that are on council housing waiting lists. According to the LGA, bringing just 10% of the empty homes back into use would help to house the 104,000 households that are currently living in temporary accommodation.
Adam Cliff, Empty Homes Network's Secretary and Policy Lead, added:
"Empty Homes are a hugely wasted resource, and at over one million empty homes nationally, this figure represents the equivalent to the number of total dwellings in the city of Manchester,
"At a time where the demand [for] housing is so high, working to bring empty homes back into use can not only support meeting this need but can encourage inward investment, improve communities, and enhance the lives of those who currently live near empty homes.
"This report aims to set a standard from which councils can build a solid foundation to deal with empty homes and provides practical and evidence-based ideas which will undoubtedly prove useful to councils and their officers.
"While the numbers across all empty homes categories have shown an increase over the past five years, the report aims to address this by equipping councils and officers with tools to assist in data cleansing, case progression and the overarching empty homes journey through the case progression flowchart."
Image credit: iStock