Organisations across the public sector can bid for a share of new government funding to help upgrade their buildings and make them more energy efficient.
Thanks to £230 million of investment, low-carbon upgrades such as heat pumps, solar panels, insulation, and low-energy lighting will be available for public sector buildings around the country. This funding comes as part of the latest round of the Public Sector Decarbonisation Scheme, with more than £2 billion being committed over the course of the last three years and almost 1,000 organisations helped.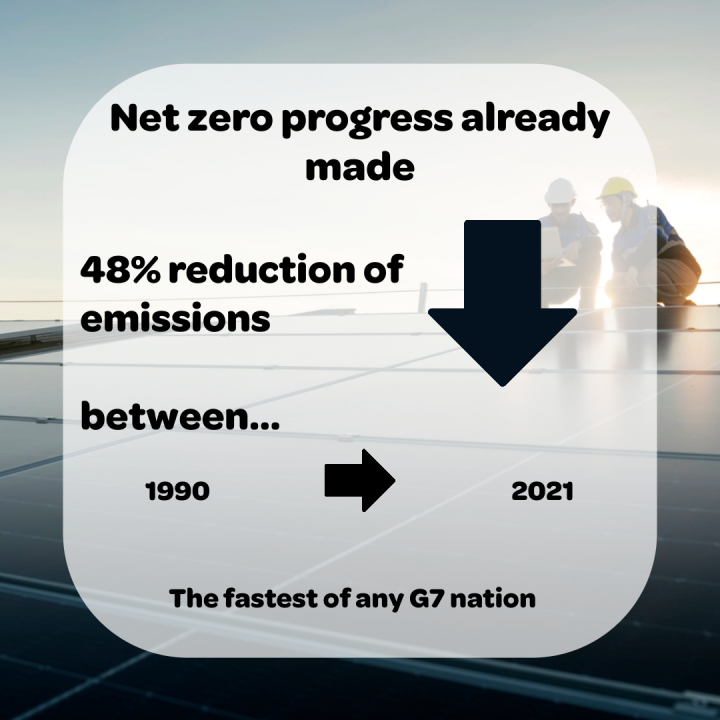 The commitment of funding from the government comes following the progress that the nation has already made along its journey to net zero, with a 48% reduction in emissions between 1990 and 2021 - the fastest of any country in the G7. Alongside this, it is anticipated that decarbonisation across the public sector can save an estimated £650 million every year on average, up to 2037.
Minister for Energy Efficiency and Green Finance, Lord Callanan, said:
"We are a world-leader when it comes to reducing carbon emissions - and for us to reach our goal of net zero by 2050, we want to help public bodies like schools and hospitals to do their bit.   
"We've made fantastic progress so far, helping more than 1,000 schools, hospitals, and leisure centres. Today's funding will now help even more organisations across England bring their bills down, while also cutting their emissions."
This funding comes through Phase 3c of the Public Sector Decarbonisation Scheme, with funding being allocated for the 2024-25 financial year. Examples of organisations that saw benefits from their shares of the funding include:
The installation of a new air source at the Hospital of St Cross in Rugby, as well as new solar panels and pipework that has helped University Hospitals Coventry and Warwickshire NHS Trust save £54,500 on its energy bill.

Savings of £79,700 on the annual energy bill at the new Kingston Centre in Stafford after Staffordshire County Council was allocated funding to install air source heat pumps and solar panels, alongside further energy efficiency measures including a building energy management system.

The London Borough of Lambeth saw Upper Norwood Library and the Waterloo Action community centre improving their energy efficiency, in turn saving the council £5,200 on energy bills. This is through the installation of air source heat pumps, LED lighting and building energy management systems.
Ian Rodger, Salix's Director of Programmes, added:
"Salix is delighted to be delivering the next phase of the Public Sector Decarbonisation Scheme to support public sector bodies in their net zero transformation journey. The scheme is empowering organisations across England to make significant reductions in their carbon footprint from heating public buildings.      
"The huge enthusiasm for the scheme shows how much public sector bodies care about their carbon emissions and Salix is proud to be able to support them with finance and technical support to achieve their ambitions."
Image credit: iStock