With the vaccine rollout well under way across the nation, Multibrands is proud to introduce the Panodyne Covid-19 Neutralising Antibody Test Kit for effective evaluation of the body's immune response to the Covid-19 vaccine.
Hence, this kit is recommended as a post-vaccine immunisation test to help assess the body's immunity and effectiveness of the vaccine by detecting the presence of neutralising antibodies in the blood stream.
Test Kit for Covid-19 diagnosis and vaccine evaluation
This kit is used for the in vitro qualitative determination of Neutralising Antibodies concentration in human serum/plasma or blood sample.
Neutralising antibody (Nab) is a naturally produced antibody as part of the immune system's response to inhibit or destroy the influence of foreign factors that invade the body.
Produced by B lymphocytes, neutralising antibodies can be triggered by infection or vaccination and are to bind to antigens on the surface of pathogenic microorganisms to prevent them from adhering to the target cell receptors and thus prevent cell invasion.
A step-by-step video for the Covid-19 Neutralising Antibody Test Kit is also available to watch on the Panodyne website or YouTube.
This new addition complements a whole range of Covid-19 test kits to help stem the spread of the virus in all settings and venues, including staff screening and regular onsite testing in the workplace, schools and universities, places of worship or entertainment venues, as well as care homes to allow family members to visit loved ones.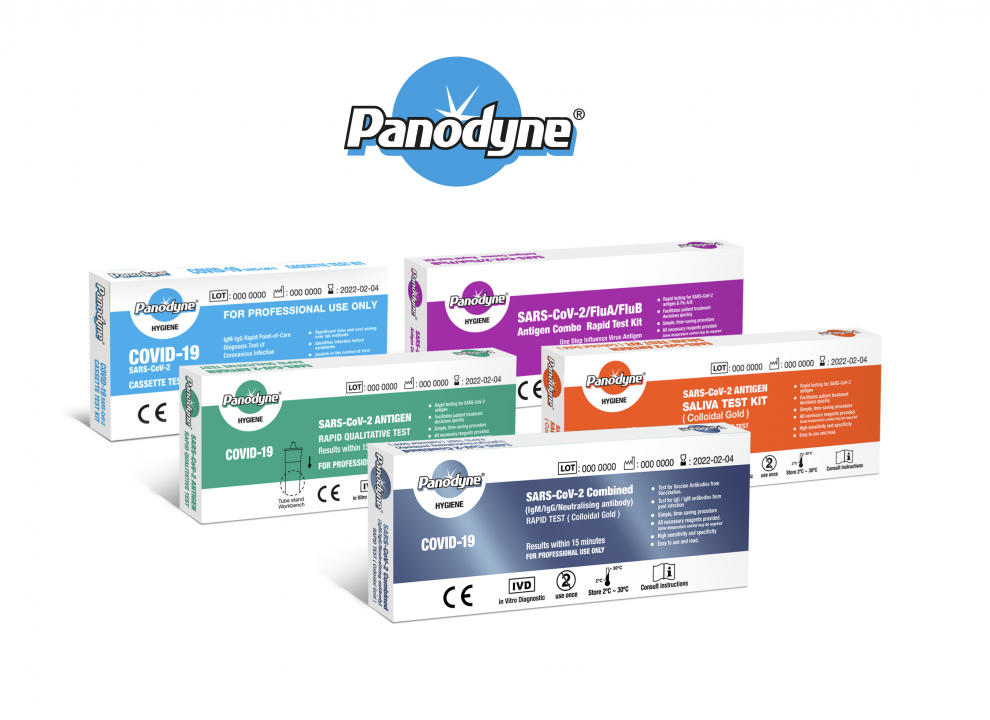 PDRTKTA-U Panodyne Antigen Test Kit
For rapid detection of Covid-19 infection in both symptomatic and asymptomatic individuals.
PDSTKA-U Panodyne Saliva Test Kit
A non-invasive and user-friendly Covid-19 rapid test to minimise discomfort, easier for vulnerable and disabled people to use.
PDCA2T-U Panodyne Antigen & Influenza Flu Virus Test Kit
A combined two in one Covid-19 and Influenza A/B virus test kit for regular testing during the winter months.
PDCTKCT-U Panodyne Antibody Test Kit
To ascertain whether one still has the protection provided by the antibodies post Covid-19 infection.
All Multibrands Covid-19 test kits are CE certified and approved for use under the supervision of healthcare professionals and trained staff, company nurse and occupational health personnel. 
For more information, contact Multibrands International via email or by telephone at 01274 307310.