Microsoft's latest 2023 Annual Work Trend Index surveyed 31,000 people in 31 countries and analysed trillions of aggregated productivity signals in Microsoft 365, along with workforce market trends on LinkedIn to understand what the new era of AI means for work. The data paints a clear picture: The pace and volume of work has increased exponentially, and employees are struggling under the weight of work – putting innovation at risk. Leaders and employees alike are eager for AI to lift the burden.
"This new generation of AI will remove the drudgery of work and unleash creativity," said Satya Nadella, Chairman and CEO, Microsoft. "There's an enormous opportunity for AI-powered tools to help alleviate digital debt, build AI aptitude, and empower employees."
The report unearthed three key insights business leaders need to know now, as they look to responsibly adopt AI:
Digital debt costing us innovation
We're all carrying digital debt: The volume of data, emails and chats has outpaced our ability to process it all. Every minute spent managing this digital debt is a minute not spent on creative work. In a world where creativity is the new productivity, digital debt is more than an inconvenience – it's impacting are way of working.
When 62% of employees report spending too much time searching for information, communicating and coordinating, they have less time for deep thinking, creating and social collaboration. Nearly two in three people say they don't have enough time and energy to do their job. And those same employees are 3.5 times more likely to struggle with innovation and strategic thinking.
There's a new AI-employee alliance
One of the predominant narratives around AI is the notion employees are fearful it may ultimately put them out of a job. While 49% of respondents had some concerns about job security, a staggering 70% would still choose to delegate as much work as possible to AI to lessen their workloads. Simply put: People know what's in it for them, the promise of relief outweighs the threat. They envision using AI not just for administrative tasks, but also for analytical and creative work.
This is one place where employees and leaders agree. The data shows managers are two times more likely to say they're looking to empower people with AI, rather than replace them. In fact, reducing headcount was last on their list. Their top hopes for AI? Increasing productivity, automating tasks, increasing employee well-being and enabling employees to focus on impactful work.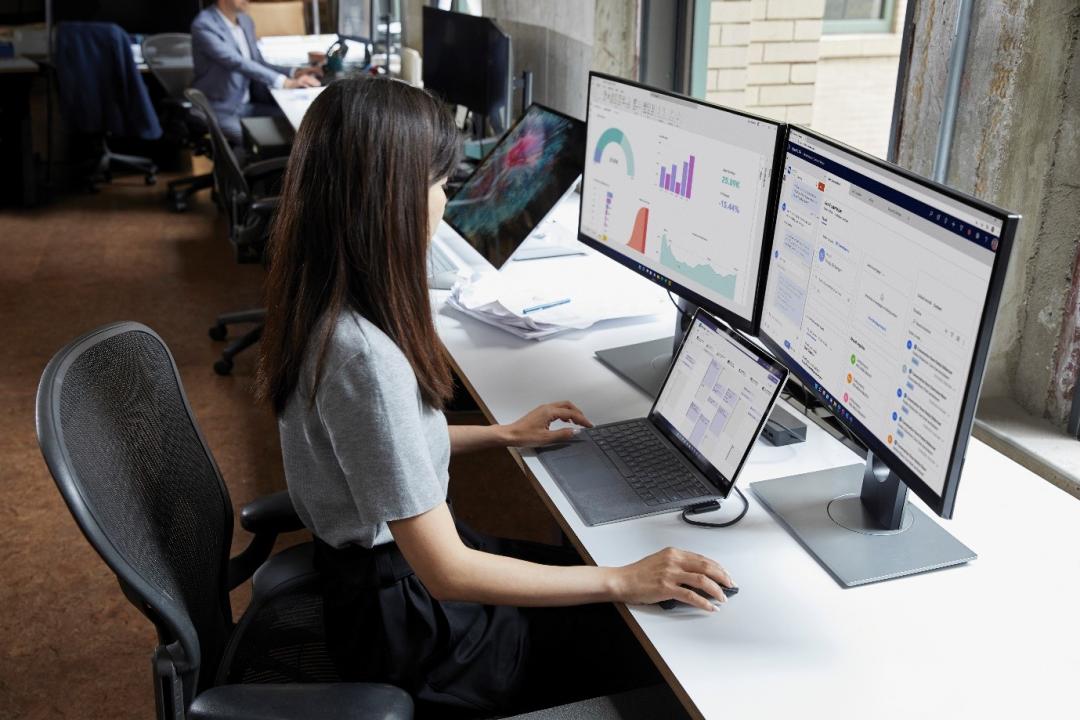 Every employee needs AI aptitude
AI will introduce an entirely new interaction model between humans and computers, and soon we won't be able to imagine work without it. A platform shift this big will require new skilling – from prompt engineering to reimagining workflows with AI. Eighty-two percent of leaders anticipate employees will need new skills in the AI era, and we're already seeing a 79% year-over-year increase in the number of LinkedIn job postings in the U.S. that reference "GPT" or "GAI" (generative artificial intelligence).
Employees are ready for this new aptitude — learning new skills is the No. 1 thing they'd do with more time and energy. Leaders feel the same: Learning new skills is also the No. 1 thing they wish their employees would do with more time and energy.
As Microsoft bring Microsoft 365 Copilot to customers, Microsoft is guided by AI principles and Responsible AI Standard and decades of research on AI, grounding and privacy-preserving machine learning. A multidisciplinary team of researchers, engineers and policy experts reviews Microsoft AI systems for potential harms and mitigations — refining training data, filtering to limit harmful content, query- and result-blocking sensitive topics, and applying Microsoft technologies like InterpretML and Fairlearn to help detect and correct data bias. To make it clear how the system makes decisions by noting limitations, linking to sources, and prompting users to review, fact-check and adjust content based on subject-matter expertise.
The platform shift to AI is underway, ushering in a new wave of productivity growth. And for both overwhelmed employees and leaders looking to bolster productivity, that promise can't come soon enough. AI represents a whole new way of working – one that will require new skills and habits. Organizations that embrace this new way of working from AI on "autopilot" to AI as copilot will create a brighter, more fulfilling future of work for everyone.
Connect and learn more, heading to the Microsoft Dynamics 365 community
Read the 2023 Annual Work Trend Index on WorkLab and visit the Microsoft 365 blog to learn more about Microsoft product announcements.