The Local Government and Social Care Ombudsman has stated that not enough is being done to support victims of anti-social behaviour.
With local councils possessing a number of tools to help them tackle anti-social behaviour (ASB), the Ombudsman has claimed that they are not thinking comprehensively enough about how the issue can be dealt with. One reason behind this is, as claimed, that councils may not fully understand the powers that they have.
Coming in a report titled Out of Order: Learning lessons from complaints about antisocial behaviour, points of issue have been raised, alongside examples of good practice. The report from the Ombudsman has stated that nearly three quarters of cases that have been investigated in the last year have been upheld, with these ranging from dog fouling and poor parking to greater issues such as sustained harassment and intimidation. Also raised in the report were a range of issues when it comes to ASB being dealt with, including delays in responding to calls for help from residents, failing to bring other agencies such as the police in, or believing that these matters are strictly to be left to the police.
Alongside these findings, the Ombudsman's report also outlined how some councils have been gatekeeping access to their services, unless fixed conditions are met. This has left people to suffer, with one person reporting a disturbance from the loud noise of a neighbour's long-winded party only to be told that the council would only investigate the matter if he had recorded six incidents in the space of 13 days.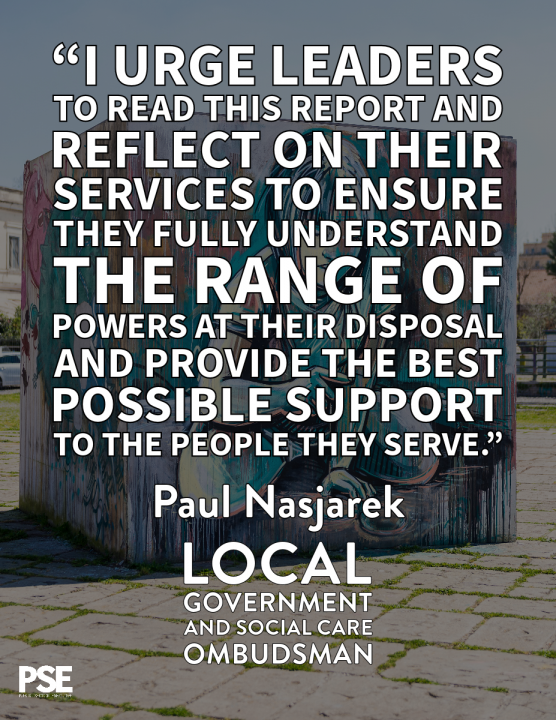 Paul Nasjarek, Local Government and Social Care Ombudsman, said:
"Antisocial behaviour can blight our communities and have a significant impact on people's mental health and wellbeing. But all too often in our investigations we find councils not thinking hard enough about how they can step in to help.
"Councils in partnership with other agencies, when using their powers to the full, can have a profound effect on people's quality of life – both in terms of taking action against perpetrators and providing support to victims.
"I urge leaders to read this report and reflect on their services to ensure they fully understand the range of powers at their disposal and provide the best possible support to the people they serve."
Whilst the report identifies a number of case studies that the Ombudsman has investigated, it also outlines learning points for how councils can improve, as well as notes on good practice and questions that can be used for councils' scrutiny committees can use to assess their performance.
Image credit: iStock