The focus on reducing the emissions from the public sector is growing and organisations have been tasked with leading the way when it comes to developing more sustainable and low carbon operations. With the Energy White Paper stating that public buildings account for 9% of emissions from buildings, an increasing number of organisations are now turning to on-site renewable generation to help them make faster progress towards net zero.
In our recent report - 'Plot Your Path to Net Zero: A Focus on Sustainable On-Site Generation for the Public Sector' - we take a closer look at the important role it can play in helping organisations plot their path to net zero, as well as how they can make the case for investment.
Encouragingly, the research showed that, despite the challenging economic environment, many organisations are pressing ahead with their on-site generation plans. Solar photovoltaic (PV) is, by far, the most popular choice, while combined heat and power (CHP) also provides a strong option for powering public buildings.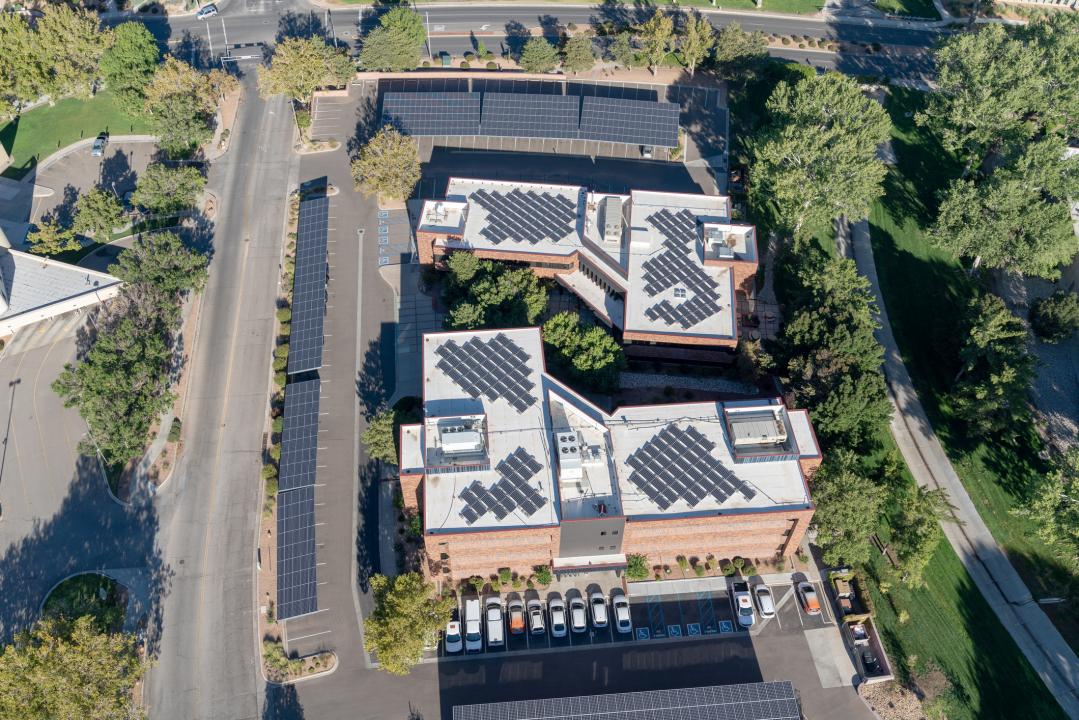 That said, despite the positivity around plans to invest in on-site generation, the organisations we consulted with raised some of the issues they face when it comes to building a case for the investment. The primary barrier is proving the return on investment (ROI) of an on-site asset, closely followed by access to funding. A quarter (24%) also questioned the suitability of on-site generation for their organisation.
So, how can public sector organisations make the investment case for an on-site asset?
For us, there are five clear reasons why on-site generation should be a key part of an organisation's net zero strategy:
It reduces carbon emissions
The most effective way to reduce emissions is by switching to a zero-carbon supply. On-site generation options that use 100% renewable sources - such as solar PV or wind - will help an organisation to significantly reduce its carbon footprint.
For example, we worked with a venue on a solar PV asset, that not only provided around 5-10% of its electricity, but also helped to save 130 tonnes of harmful carbon gasses each year.
It lowers energy costs
Installing on-site generation technology can make a real impact on the bottom line through a reduction in energy costs. As a site will only generate the energy the organisation needs to use, it will naturally operate in a more efficient way.
There is also the opportunity to avoid non-commodity costs, such as the third-party costs required to maintain and balance the grid, if an organisation is generating its own electricity.
If an organisation can demonstrate clear savings through installing an on-site asset, then it will make the case for investment much stronger.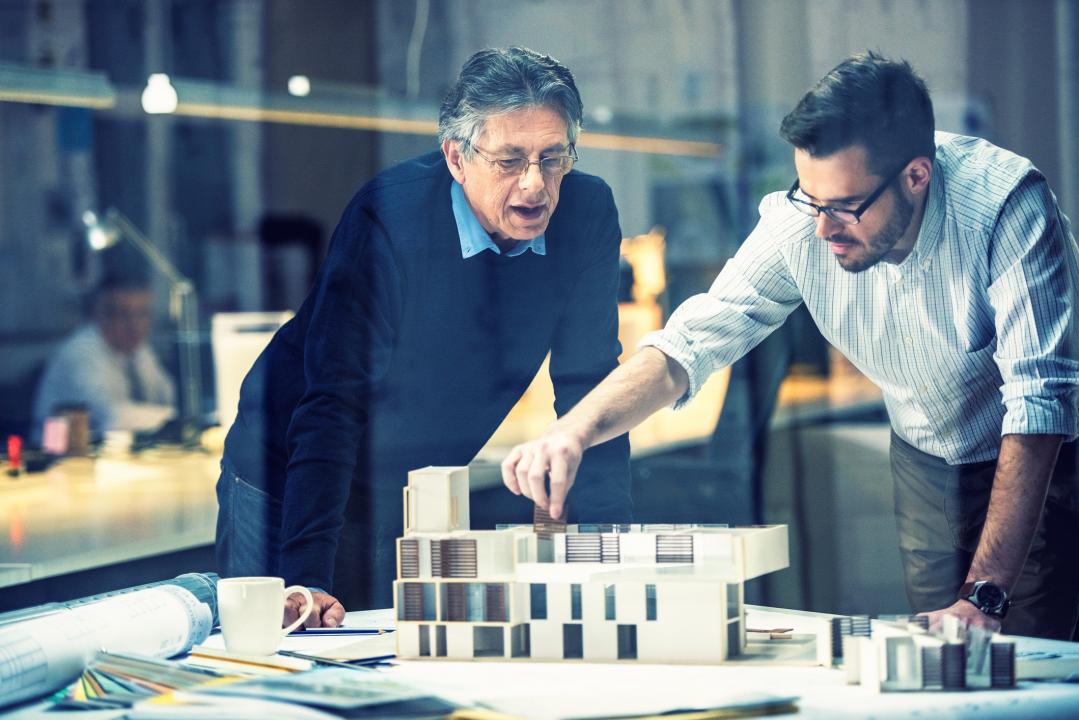 It protects against price fluctuations
Linked to a reduction in energy costs, on-site generation helps to mitigate against price fluctuations in the market. As well as avoiding non-commodity costs, having an on-site supply helps to protect against wholesale price volatility. In short, it puts the organisation in control of its energy usage, and allows it to unlock flexibility in terms of demand.
It provides an increased stability of supply
Any loss of energy - no matter how brief - can be costly, particularly to those critical public sector operations such as healthcare trusts, that rely on 24/7 supply.
Installing on-site generation - particularly if combined with battery storage - helps to protect organisations from any downtime by increasing self-sufficiency and minimising the reliance on the grid. 
It results in an improved reputation and sustainability credibility
As more and more organisations announce their sustainability plans, there has been a greater focus on so-called 'greenwashing' - where an organisation's zero-carbon commitments do not stand up to scrutiny - particularly as the public becomes more climate aware. 
Therefore, installing on-site generation is a clear signal that your organisation is serious about sustainability.
Plotting your path to net zero with on-site generation
When it comes to making ambitious, yet robust, carbon reduction plans, on-site generation needs to be a key consideration. However, for organisations in the public sector where cost-effectiveness will always be a primary concern, it is important to clearly make the case for investment, particularly when it comes to demonstrating ROI.
That said, where on-site generation is not an option due to cost barriers, one route to consider is a Power Purchase Agreement (PPA). These can be arranged via a third party funder, who can install and manage the on-site asset - the organisation then buys the energy from the funder over the course of the agreement, negating the need for up-front investment.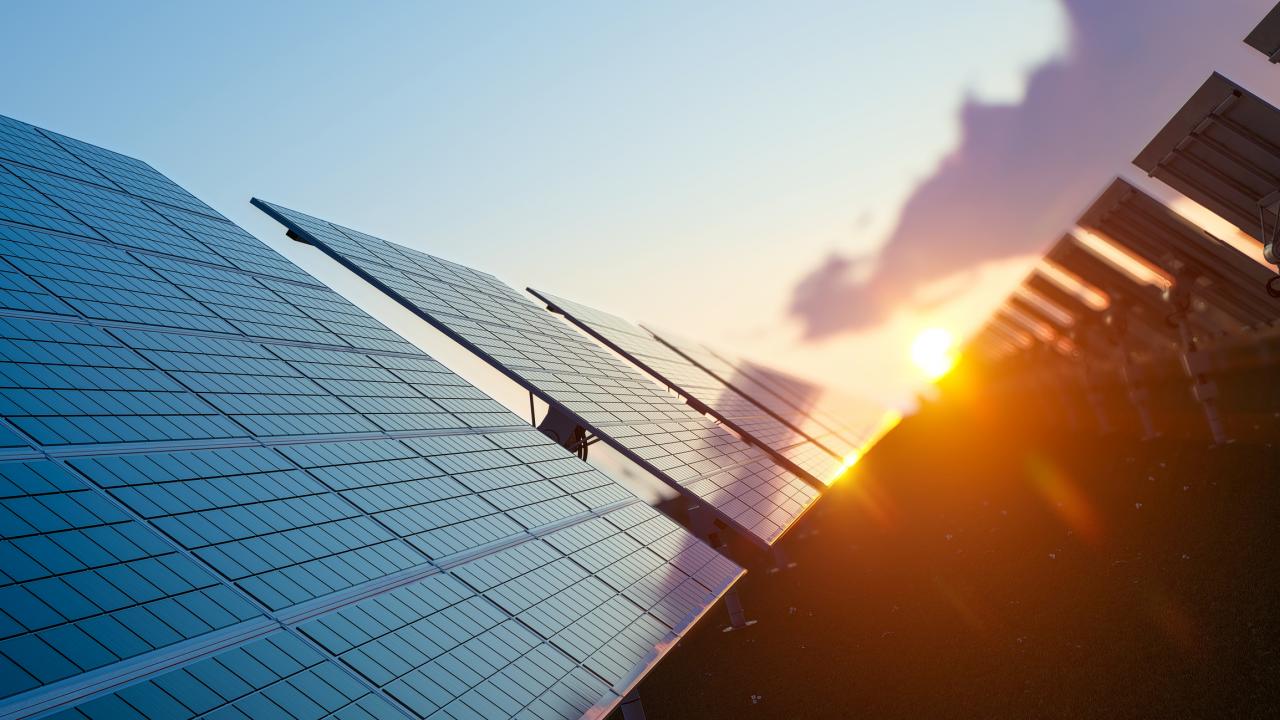 Assessing site feasibility is also important. For example, some of the best sites for solar PV are where there is a large south-facing roof space, so large office buildings, schools and hospitals are ideal. Organisations that have premises with a large area of adjacent land, car parks or even water can also look to install ground-mounted solar, solar canopies or floating solar to generate energy for their site.
From solar PV to CHP, there is now a great deal of on-site generation choice for organisations, with more innovative technologies on the horizon. The time to act is now - as well as reducing emissions, it makes organisations less reliant on the grid, mitigates against price changes, enables greater control of energy consumption, and provides future revenue opportunities by becoming a flexible asset. That is why investing in on-site generation really does make financial, environmental and reputational sense.
To help your organisation with its on-site generation plans, we have created two new resources. These reports - 'Plot Your Path to Net Zero: A Focus on Sustainable On-Site Generation for the Public Sector' and a separate guide looking specifically at solar PV for the NHS - outline practical steps for both private and public sector organisations. Discover more here.
You can also find out more in our latest webinar on solar PV in the public sector - watch on demand here.