Residents of Northumberland are being supported by a new programme that will aim to get them back into work if they are economically inactive.
Launched by North of Tyne Combined Authority, the Solid Foundations programme will work to get people who have complex, or multiple, challenges back into employment, by adapting activities and support to their individual needs. This support can include one-to-one mentoring, job application advice, skills courses and help with budgeting, with the overall aim of building the foundations that people need to find good week.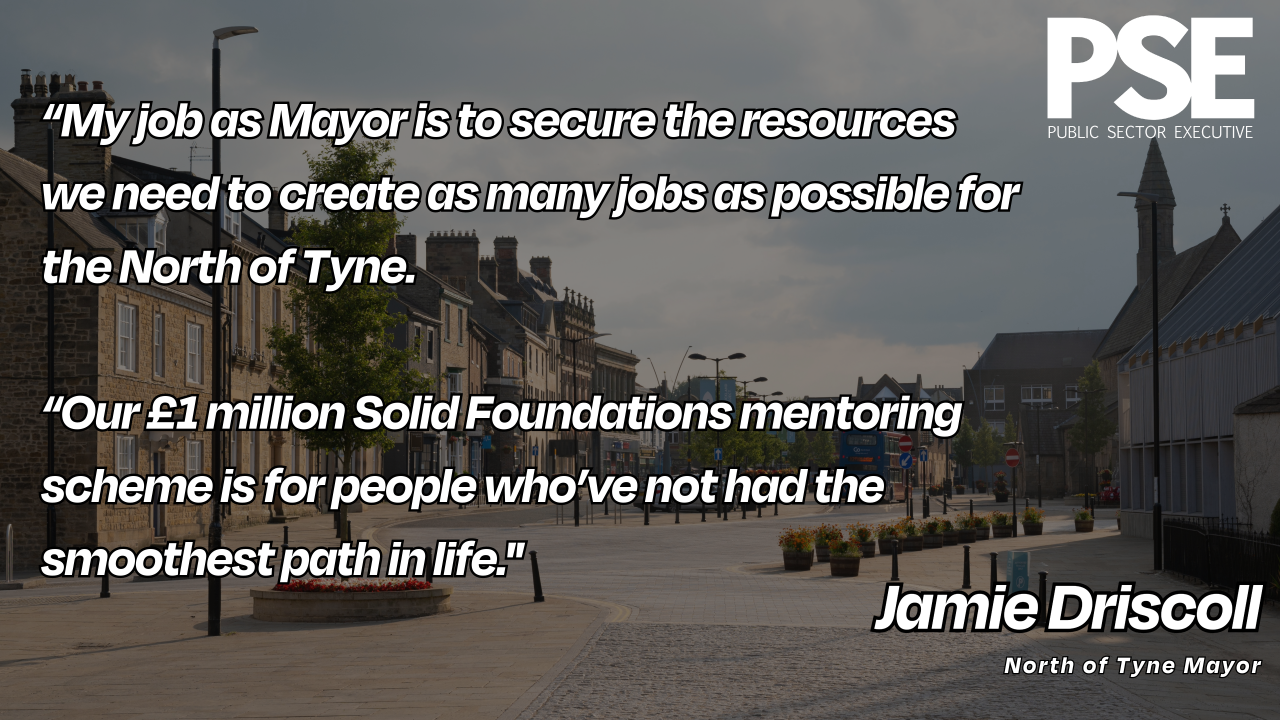 Jamie Driscoll, Mayor of North of Tyne, said:
"My job as Mayor is to secure the resources we need to create as many jobs as possible for the North of Tyne.
"Our £1 million Solid Foundations mentoring scheme is for people who've not had the smoothest path in life.
"It will help with a CV, confidence skills or perhaps training to unlock new career opportunities so that everyone can have access to a well-paid job."
The programme is being led by Citizens Advice Northumberland and delivered as Thriving Together Northumberland, alongside other partners that include:
Cygnus Support

Northern Learning Trust

Community Action Northumberland

Northumberland Community and Voluntary Action

Blyth Resource and Initiative Centre
Project Manager for Thriving Together Northumberland, Kay Harrington Kemper, added:
"We are delighted to receive funding from North of Tyne Combined Authority to help us strengthen employment support services in the area. Northumberland has some fantastic voluntary and community organisations, but as a large rural county, projects such as Solid Foundations are essential to ensure these organisations effectively reach those who need support the most."
Funding for the Solid Foundations programme comes from the government's UK Shared Prosperity Fund, with funding being provided until the 31st March 2025. The UKSPF is central to the levelling up project and contributes £2.6 billion worth of local investment until the aforementioned cutoff date.
Image credit: iStock