Following a report, from the Institute for Fiscal Studies, into the levels of public spending across England, London Councils has responded, saying that funding for boroughs is failing to reflect the increasing pressures.
The report, titled How much public spending does each area receive? Local authority level estimates of health, police, school, and local government spending, delves into the amount of funding that each area of England receives for its key services, as well as whether this matches the need. According to the research, more than £245 billion as spent on delivering the five key public services over the course of 2022-23.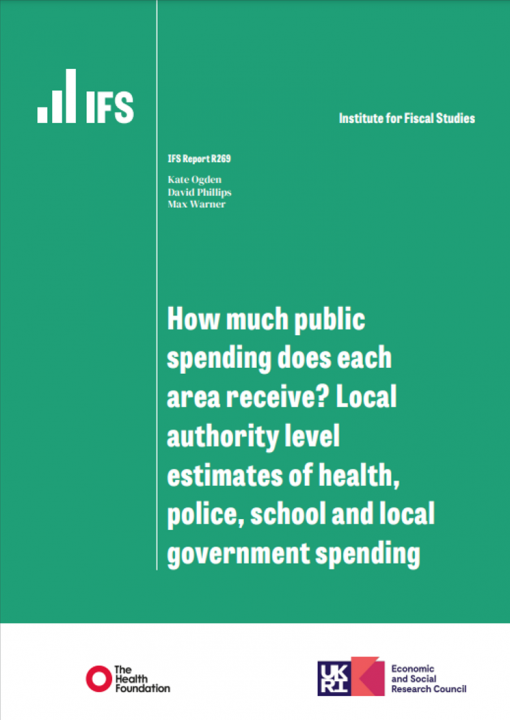 One key finding from the report was that public spending accounted for over 40% of total current government spend. This fact alone outlines how important it is to get public funding right, even before you consider the impact that health, wellbeing, and life chances can have on communities. The average funding for the delivery of health, policing, schools, and local government around the country was £4,310 per capita, however York was estimated to receive £3,642. On the contrary to this, Blackpool, home to some of the most deprived areas in England, needed £5,648 worth of funding per capita.
When considering areas that are underfunded for the delivery of crucial public services, the report stated that only a small number of areas in England are significantly underfunded. Examples used are Coventry and Dudley, with these receiving at least 5% less funding than they require. Looking at the rest of the country, the report outlines that the most-deprived fifth of areas in England are receiving funding shares that are 3% lower than what they are estimated to need, and the least-deprived fifth receiving 3% more than their estimated requirements. The report states that this is "driven almost entirely by local government, where gaps are much starker."
In response to the report Cllr Claire Holland, London Councils' Executive Member for Communities, said:
"We welcome this authoritative and impartial research by the IFS. Unfortunately, it suggests London local government funding is 17% lower than its estimated relative need – the largest gap of any region in England.
"London has some of the worst deprivation in the country. As the 2021 census showed, over the last decade outer London in particular has become more deprived, reflecting demographic and economic changes. Since funding was last updated, London's total population has grown by almost 800,000 – broadly equivalent to a city the size of Leeds.
"But, as the report highlights, local government funding has not changed to reflect these fast-rising pressures and growing levels of need.
"With funding levels still almost a fifth below where they were in 2010, local government funding reform must take place alongside vital investment across the entire sector to put council finances back on a sustainable path for the long term.
"We remain committed to working with the government to ensuring this happens."