Westmorland and Furness Council has announced that it is allocating just short of one million pounds to a new fund that will support local partnerships to work on tackling climate change.
Partnerships across the area are being supported to deliver projects that will tackle the climate crisis, support nature recovery, and ensure that the transition to low carbon is a fair one for communities. This support is coming through a total of 21 grants, with these helping to deliver a wide range of initiatives that include peatland restoration, improving management of invasive species, improving biodiversity, and creating community wildlife gardens.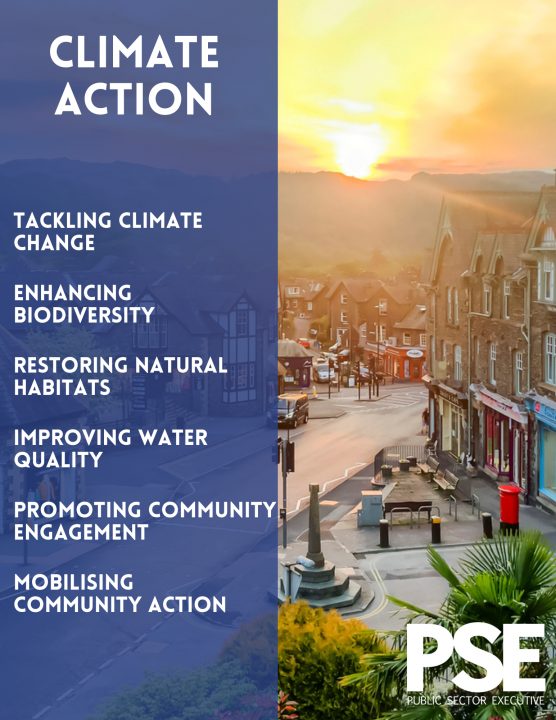 The council is supporting this work thanks to its ambitions of leading climate change and local nature recovery, with a target of the local area being net zero by 2037. Community partnerships will be central to this, with action being taken on:
Tackling climate change

Enhancing biodiversity

Restoring natural habitats

Improving water quality

Promoting community engagement and participation in environmental and sustainability projects

Mobilising action within the community for climate change and nature enhancement.
Cabinet Member for Climate and Biodiversity, Cllr Giles Archibald, said:
"I am delighted we have been able to support such a fantastic and wide range of work to help tackle our climate and biodiversity emergencies, promoting and enhancing our natural environments, reducing water and air pollution, as well as improving the health and wellbeing of the residents of Westmorland and Furness.
"As a council we are fortunate to have many partners working to tackle the climate and nature emergencies and I look forward to us working collaboratively with them to deliver shared outcomes and ambition."
This funding scheme is one of 14 that have been approved by the council's cabinet, with these presenting 14 projects, worth £5 million of priority investments. These projects will identify the council's main priorities, covering funding, nature, transport, social care, children, culture, and education.
Image credit: iStock