The government has announced that a new fund has been established to allow rural and local communities to be supported as they look to set up energy projects that can provide energy security and local employment.
Coming from the Department for Energy Security and Net Zero, the Community Energy Fund for England will see communities able to win a share of the £10 million pot. Opening in the early Autumn, the fund will help the communities to begin work on local renewable energy projects such as rooftop solar partnerships, battery storage, or electric vehicle charging points.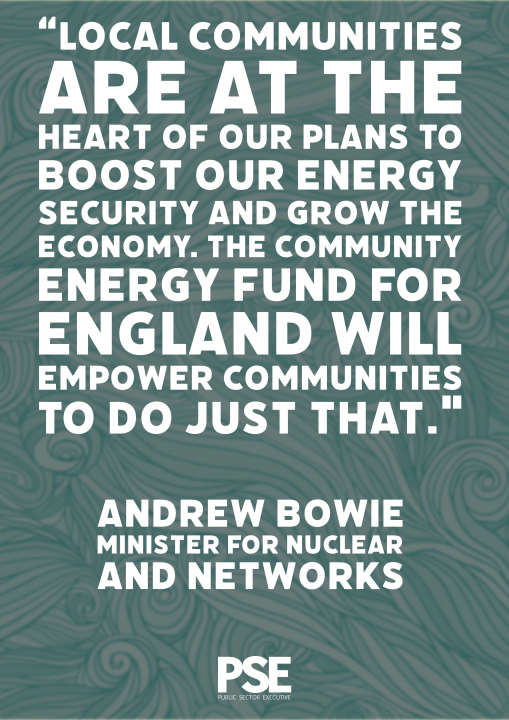 Families and businesses will see the benefits of these projects, with allocations being made to communities around the country to help those communities access affordable, secure, and clean energy, as well as helping those communities to manage their consumption.
Andrew Bowie, Minister for Nuclear and Networks, said:
"Local communities are at the heart of our plans to boost our energy security and grow the economy. The Community Energy Fund for England will empower communities to do just that.
"With it, they'll be able to drive forward innovative energy projects that will have a lasting impact, bringing costs down, building stronger communities, and securing clean energy for generations to come.
"Importantly, these energy projects could expand beyond local areas by attracting further investment from the private sector, in turn inspiring other communities to power their area with energy from England."
The surplus money that is generated from the projects will be directed back into the community, with other local projects that can continue local growth being supported too. These include schemes such as community gardens and youth employment groups. The government believes that this funding will then act as a catalyst for bringing private investment into projects around the nation, accelerating their growth and supporting high-quality jobs in communities. Private funding will then help with the delivery of the government's goals to 'restore optimism and pride in communities.'
Building on the success of the previous Rural Community Energy Fund, the new Community Energy Fund has allowed for an expansion to cover rural and urban areas, and will be delivered through Local Net Zero Hubs, much like the former fund.