Liverpool City Region Combined Authority has announced that thousands of jobs have been secured through a loan fund that is being run on behalf of the Mayor.
Established in 2011, the Chrysalis Fund is responsible for the investment of £53 million which has been allocated across 13 projects. These projects have supported the creation or safeguarding of nearly 4,000 jobs. The investment comes in the form of a loan fund, with 12 of the project loans being repaid in full, whilst the final one is on track to be repaid by 2016, helping the funding to be reinvested in further regeneration projects. Some of the highest profile projects that the fund has supported include:
The redevelopment of one of Liverpool's most historic buildings

A new build 42,000 square foot extension to the national science and innovation campus.

A major new 217,000 square foot distribution facility, becoming the city region's largest speculative unit to be developed in more than a decade.

The development of five industrial units as part of the Mersey Reach project.
Through the Chrysalis Fund, a total of £3.9 million in profits have been returned to the combined authority so far, with these being used for:
The LCR Cares Programme which is responsible for the raising and distribution of more than £2.5 million to organisations across the region and supporting more than 250,000 people through the Covid-19 pandemic. This support came through a £1.6 million return from the fund.

Nearly half a million pounds worth of grant to help community projects across the city region.

Adding £3 million to the combined authority's Strategic Investment Fund revenue budget, with profits being used to support strategically important economic development projects in the region.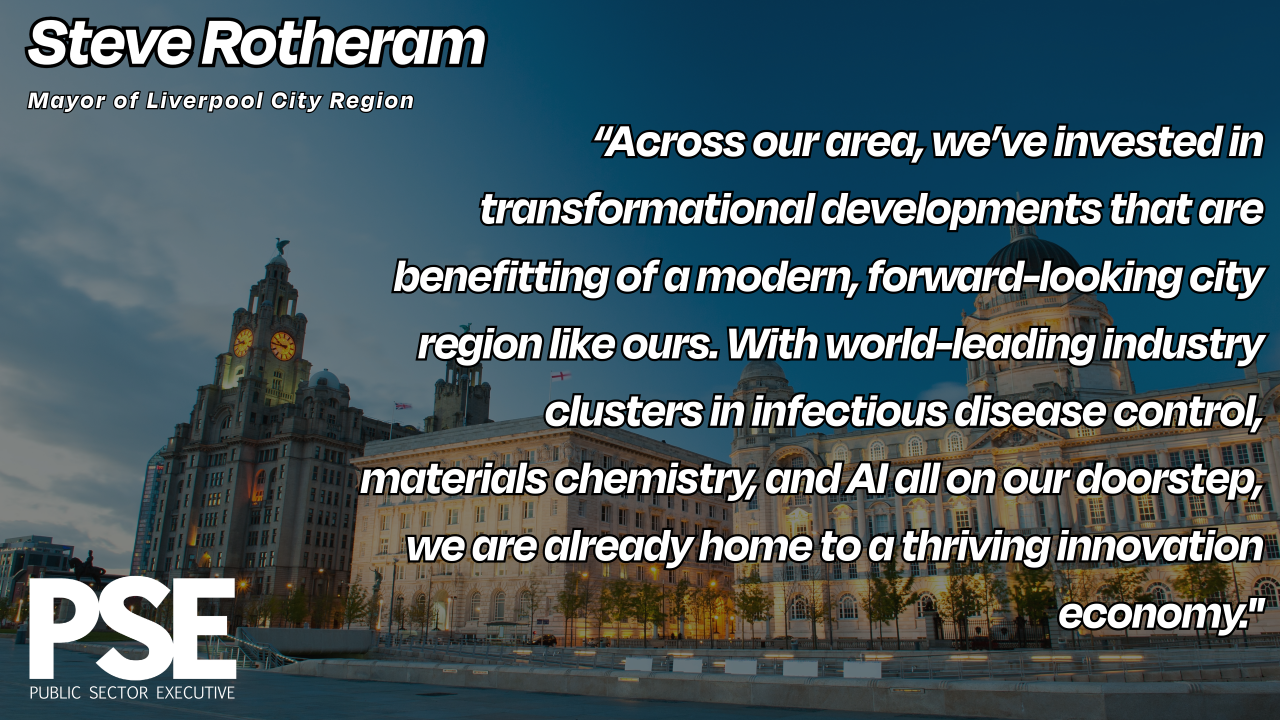 Mayor of the Liverpool City Region, Steve Rotheram, said:
"Across our area, we've invested in transformational developments that are benefitting of a modern, forward-looking city region like ours. With world-leading industry clusters in infectious disease control, materials chemistry, and AI all on our doorstep, we are already home to a thriving innovation economy. But, in order to keep it growing, it's vital that we are investing in high-tech, sustainable office and laboratory space that will allow our industries to reach their full potential – and create more secure, high quality local jobs along with way."
Alongside this, the combined authority has also allocated an additional £17.5 million to the fund to help with the creation of a £53 million revolving investment fund to help grow the economy in the city region. With the current scale of the Chrysalis Fund, going forward it is expected to come up with a profit surplus of around £400,000 every year.
Councillor Mike Wharton, Portfolio Holder for Economic Development and Business at Liverpool City Region Combined Authority, added:
"The Chrysalis Fund has been a huge success story for the city region and an exemplar of how public sector funding can unlock commercial projects, creating jobs and prosperity. The fact that the money is then recouped with interest means it can continue to drive further economic development in the future. It's a virtuous cycle."