The Local Government Association has announced that the funding gap for councils in England is set to grow even further over the course of the next two years.
New analysis from the LGA, published ahead of next months' Autumn Budget, has revealed that the funding gap for councils could be £4 billion over the next two years, with this bringing a £1 billion increase over the gap that was identified through LGA analysis in July. This is due to cost increases, as well as demand pressures continuing to rise.
The analysis further reveals that an additional £15 billion will be added to the cost of delivering services since 2021/22, as councils face an 'inflationary storm' that continues to make budgets unsustainable. These increasing costs are threatening the financial stability of councils, more so considering the 27% cut in spending power since 2010/11.
In response to these issues, the LGA has told the Chancellor that he must give councils immediate funding so that council budgets can be delivered without the need for drastic cuts to services. The LGA has also stated that the additional funding cannot just come from the taxpayer, as they are also under financial pressure.
According to the LGA, increases to council tax are "not the long-term solution" to the challenges that are being faced by local councils, as differences in the amount of money that is raised by these increases varying across England, whilst also falling short of the real solution.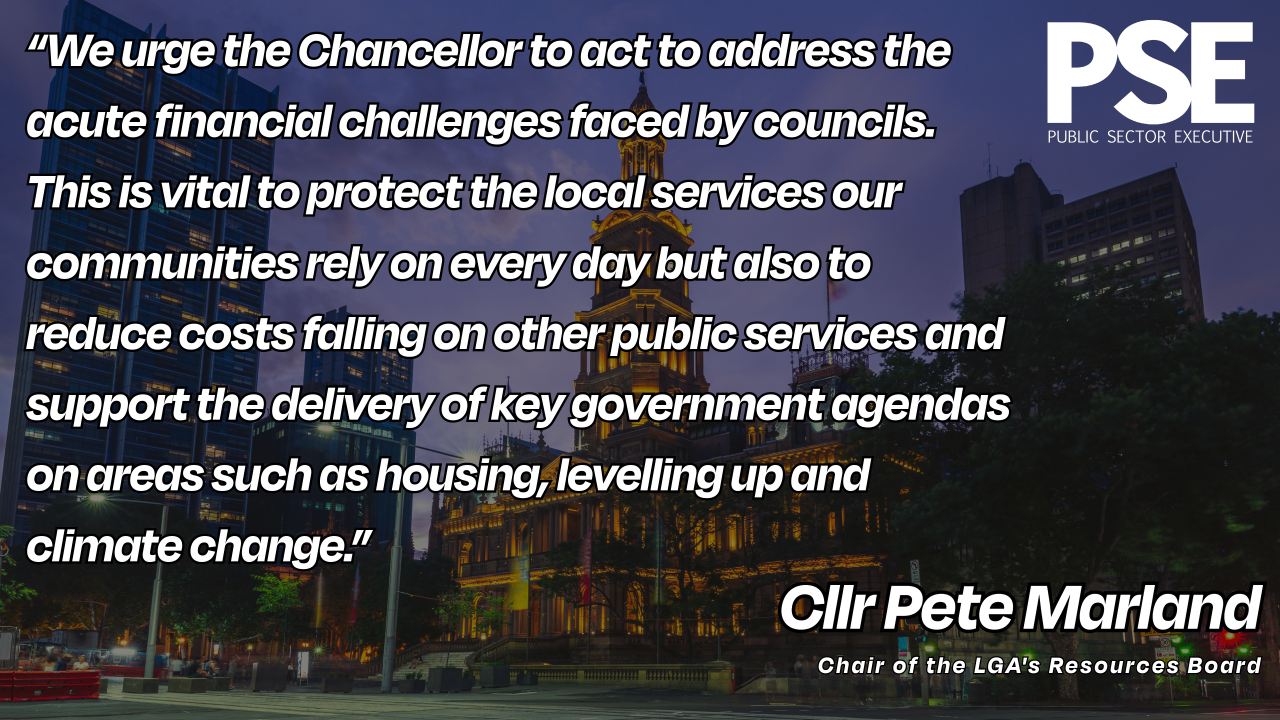 Chair of the LGA's Resources Board, Cllr Pete Marland, said:
"Councils remain firmly in the eye of the inflationary storm and sever funding and demand pressures mean that council finances are under pressure like never before.
"None are immune to the risk of running into financial difficulty and other have already warned of being unable to meet their legal duty to set a balanced budget and are close to also having to issue Section 114 notices.
"The easy savings have long since gone. Councils are being faced with tough decisions about cutting valued services, increasing council tax and fees and charges during a cost-of-living crisis.
"We urge the Chancellor to act to address the acute financial challenges faced by councils. This is vital to protect the local services our communities rely on every day but also to reduce costs falling on other public services and support the delivery of key government agendas on areas such as housing, levelling up and climate change."
Image credit: iStock / Adobe Stock