Canterbury City Council has announced that it is taking a big step forward in its plans for levelling up, by selecting the lead consultant for the project.
The consultant will be responsible for the design and construction stages of the project, titled Connected Canterbury: Unlocking the Tales of England, whilst also working in partnership with key engineers that are experts in heritage projects. Improving biodiversity and environmental sustainability will be the focus, however it will be important to use this to enhance the existing historic environment of the city. This will see the project zeroing in on gardens, car parks, wildflower meadows and the city wall.
Plans will see the main focuses looked at through imaginative and sensitive proposals, striking the right balance between what every person who uses the city needs.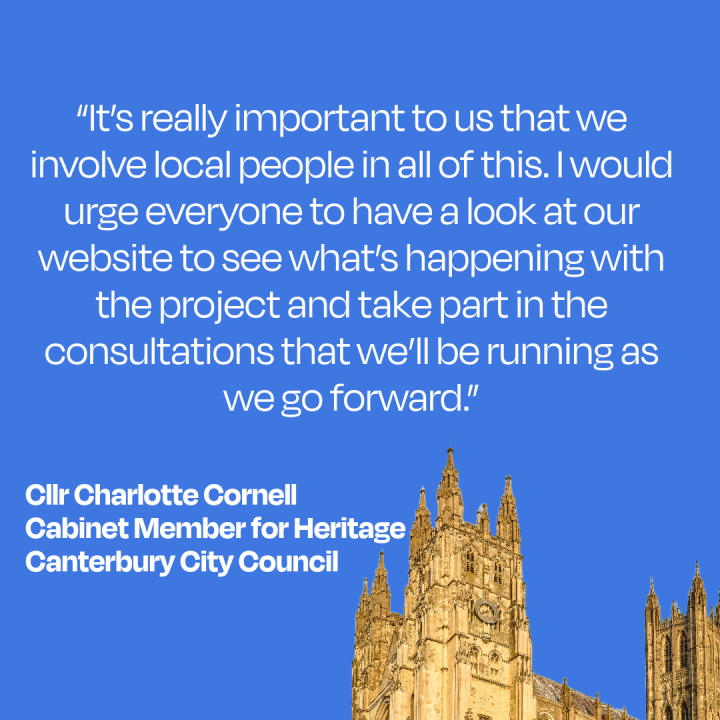 Councillor Charlotte Cornell, Cabinet Member for Heritage at Canterbury City Council, said:
"We are delighted to have chosen such an experienced and respected company in HTA Design to take forward our Levelling Up work. This is a crucial period now focusing on the designs of the various projects and I think we are going to see some inspirational ideas taking shape over the coming weeks and months.
"It's really important to us that we involve local people in all of this. I would urge everyone to have a look at our website to see what's happening with the project and take part in the consultations that we'll be running as we go forward."
There are three strands that run through the levelling up plans, with these being:
Working to transform heritage spaces of assets.

Improving how visitors to the city see the space through the creation of a green arrival experience.

Connecting the city's heritage through 'story gardens' that will use technology to tell the story of the city and its place in England's history.
To learn more about the challenges that face local leaders in the mission to level up, how levelling up can be achieved, and to join the discussion, register here for Public Sector Executive's Levelling Up Event on the 16th November.
Image credit: iStock