Leeds City Council Leader James Lewis has called for urgent action to be taken to support local council services amid rising concerns and uncertainty around budgets around the country.
The council is facing a projected overspend of £33.9 million for the current financial year, and initial estimates have identified the need for a further £59.2 million of savings to be delivered in next year's budget. This is due to a number of factors, including increased energy and fuel costs, high levels of inflation, and rising demand for services.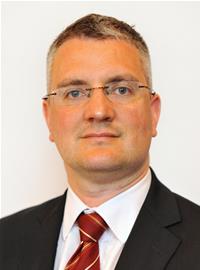 Councillor Lewis has repeatedly called for the government's Fair Funding Review to be implemented, which would see Leeds receive an estimated £45.3 million more in funding next year. However, the government has indicated that this will not happen before the end of the current parliament.
In the meantime, the council is taking several steps to try to achieve the necessary savings, including carrying out continuous service and asset reviews, freezing recruitment, and reducing non-essential spending.
Councillor Lewis said: "The decision not to implement the Fair Funding Review is deeply frustrating as this issue needs addressing now and cannot wait. People in Leeds and elsewhere need the support that money would have offered them. We will continue to do all we can with what we have, but a complete revamp and modernisation of how local government finance is managed with a more needs-based approach at the heart of all decisions is absolutely essential and long overdue."
The council has been praised for how it has managed its finances in the face of significant pressures. The latest budget position in Leeds will be considered by senior councilors at the meeting of its executive board at Civic Hall on Wednesday 20th September.
Photo Credit: iStock / Leeds City Council