In order to help them succeed more in life, young people who are at risk of falling out of education, employment or training after school are to be given career mentoring and training in life skills through new government investment.
A new programme from the government, titled Building Futures, will give 14- to 16-year-olds support as they go about leaving school. This will be done though coaching, careers, and educational counselling as well as wellbeing and mental health support.
There are 5,000 young people that have been identified as at risk of being without education, employment, or training by the time they get to the age of 18, and then £15 million programme is aiming to give them a mentor that will help them through sustained, personalised help and careers guidance. This programme is building on the Culture Secretary's plan to give young people "someone to talk to, something to do and somewhere to go."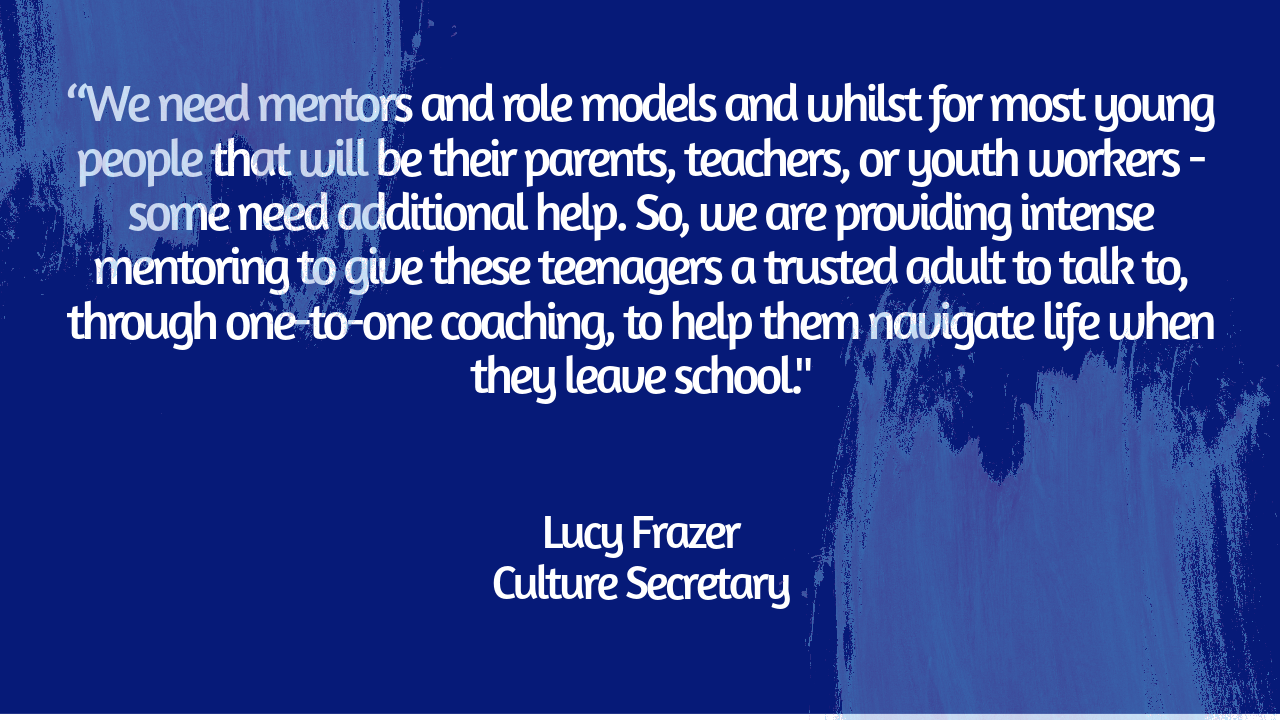 Lucy Frazer, Culture Secretary, said:
"I want every young person to have the chance to thrive, whether they are already on the right path to success or need a guiding hand.
"We need mentors and role models and whilst for most young people that will be their parents, teachers, or youth workers - some need additional help. So, we are providing intense mentoring to give these teenagers a trusted adult to talk to, through one-to-one coaching, to help them navigate life when they leave school.
"The funding we are announcing here will enable thousands more young people to develop vital skills and build their confidence - helping unlock employment opportunities for them later in life."
Funding for the project has come from the Dormant Assets Scheme and has been allocated to the Youth Futures Foundation, with the DAS already unlocked £892 million of investment to date through financial products that have been left untouched for a long period of time. The original goal of the scheme is to reunited people with their untouched financial assets; however, this money is unlocked for important initiatives where this is not possible.
Alongside the Building Futures announcement, the government has confirmed a new Summer Jobs Programme that will see 2,600 young people who are at risk of becoming involved in violence and crime offered employment placements for up to six weeks. This will help to improve their job prospects and give them something engaging to do. The programme will see the government working alongside the Youth Endowment Fund and Youth Futures Foundation to focus on areas that have the highest rates of crime, with young people being referred to the programme by the local authority and pupil referral units.
These announcements come as part of the government's National Youth Guarantee that will see every young person between the ages of 11 and 18 years old being able to access regular clubs and activities as well as adventures away from home. This includes a project to offer up to 7,500 disadvantaged young people being given access to adventures away from home that will help them to develop crucial life skills as well as build their confidence.
Image credit: iStock