The UK has committed to achieving net zero greenhouse gas emissions by 2050. This ambitious goal will require a coordinated effort from all levels of government, as well as the private sector and civil society.
The four public audit offices have recently published a report that examines the different approaches to achieving net zero across the UK. The report found that each nation has its own unique emissions profile and is taking a bespoke approach to decarbonisation.
For example, transport is the largest greenhouse gas emitting sector in England and Scotland, while energy supply is the biggest emitter in Wales and agriculture is the largest emitter in Northern Ireland. This means that each nation needs to tailor its policies to address its specific emissions challenges.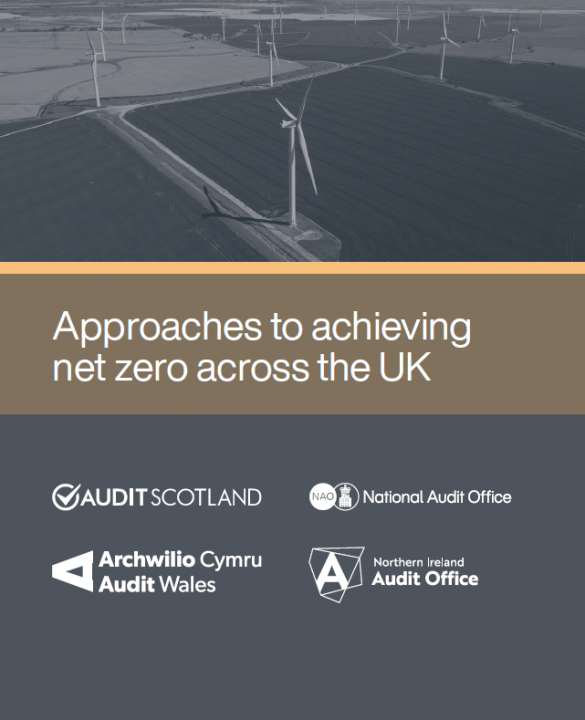 The report also found that effective working relationships between the UK and devolved governments will be essential to achieving net zero. This is because some policies, such as those that affect decarbonising heating in buildings, will need to be implemented at a UK level, while others, such as those that affect planning or energy efficiency, can be implemented at a devolved level.
The report concludes by calling for greater collaboration between the UK and devolved governments to ensure that the UK achieves its net zero target in a cost-effective and timely manner.
It provides valuable insights into the challenges and opportunities of achieving net zero in the UK. It is a must-read for anyone who is interested in the future of the UK's climate policy.
You can read the report in full here: https://www.nao.org.uk/wp-content/uploads/2023/09/Report-Approaches-to-achieving-net-zero-across-the-UK-English.pdf
Photo Credit: Istock