The Local Government Association's (LGA) annual conference starts today amid a warning to the government from the association over current refugee and asylum housing policies.
The new LGA chair, Cllr Shaun Davies will say in his first speech at the Annual Conference today (4 July) that combined pressures from government asylum and resettlement schemes has pushed councils to "crisis point".
This warning has come after it was revealed that around 8,000 Afghan individuals and families – housed at 59 temporary bridging hotels across the country – have been served notice by the Home Office to leave by the end of August. This could leave the families in temporary accommodation and some in vulnerable situations.
The Government have provided an extra £35 million to support the case working within hotel and hostel settings and to potentially fund homelessness demand. Alongside the extra £35 million, the government announced in May, a second £250 million fund to help councils secure homes for Afghan asylum seekers.
However, despite the funding pledges, the LGA have said that an acute shortage of housing available across the country and the short timeframes of notice periods, has made securing housing for Afghan families extremely challenging.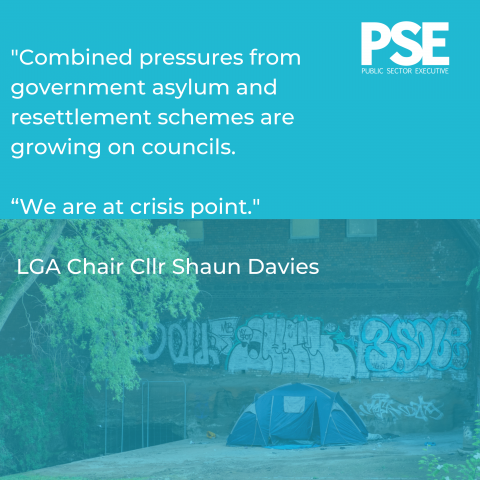 To help alleviate the current issues, the LGA will call for better engagement with councils and the Home Office in order to take proper account of local concerns and impacts. The call for co-operation has come after councils growing frustration on the lack of recognition from the Home Office of local pressures and lack of engagement.
Cllr Davies commented: "We want to work with the Government to get this right. Not just in a way that best supports the people arriving in the UK but also tackles the unsustainable pressures on our local services and on our communities."
Photo Credit: Istock