It's evident the public sector's path to digital transformation is challenging and we are promoting a better way, a more conscious path to digital transformation.
Coinciding with the HPE 'Consciously Hybrid' documentary premiere, the Public Accounts Committee called an open hearing to address the National Audit Office's (NAO) report into the challenges in implementing digital change. The hearing set out to address the eleven different technology and digital change strategies outlined in the last 25 years, the sector's reliance on legacy technology and the concept of 'digital leadership'.
NAO's report states there has been a 'consistent pattern of underperformance' in the implementation of digital change. Concluding that 'this can often be the result of programmes not being sufficiently thought through before key decisions on technology solutions are made."
"Government is a tough environment for digital projects"
Alex Chisholm, a witness present at the hearing and the Chief Operating Officer, Civil Service and Permanent Secretary at the Cabinet Office, acknowledged that government is a "tough environment for digital projects" with scale, complexity and outdated technology all making it difficult to effect digital change. The "brownfield site" was identified as having significant impact, referring to the legacy systems and old data that stands in the way of transformation.
The reliance on legacy infrastructure was frequently called out in our own research. So much so, a freedom of information request carried out with more than 400 public sector organisations found that approximately 70% of organisations' infrastructure and 73% of data remains on premises. This is a stark indicator of the sector's ongoing challenge with the proposed 'cloud-first' policy.
However, it is important to recognise that legacy technology isn't necessarily a bad thing. There are many legacy systems that act as the fundamental backbone of public sector organisations. These systems have been heavily invested in and should be considered as key components within digital strategies. 'Legacy technology' is often used as an umbrella term to define technologies not fit for the cloud. However, data sovereignty and security, in many cases, provide ample justification for a combination of cloud and on-premises infrastructure.
The problems arise when 'lift and shift' methodologies are adopted with little to no understanding of the value and requirements of traditional on-premises technology. Evidence presented at the Public Accounts Committee by Dr Jerry Fishenden and Professor Mark Thompson echoes the tendency to look at challenges in silo without considering the wider or long-term effects. The evidence stated that "IT programmes concentrate on efficiency and rationalisation – in other words, fixing the existing problem, rather than the transformational element of what is going to be required in the future, the futureproofing of programmes."
Digital skills | who, what and how
A key theme discussed at the hearing was digital skills and how the sector defines 'digital leadership'. Alex Chisholm advised that more than 20,000 civil servants now identify as 'digitally skilled'. However, the definition of 'digital skills' came into question.
Peter Grant questioned that, 'if there are genuinely 20,000 digital specialists, surely this is more than enough people to know what they are doing and to not be having one disaster after another'. Could these people, as identified by as necessary by the NAO, 'take a project and lead it through to a conclusion?'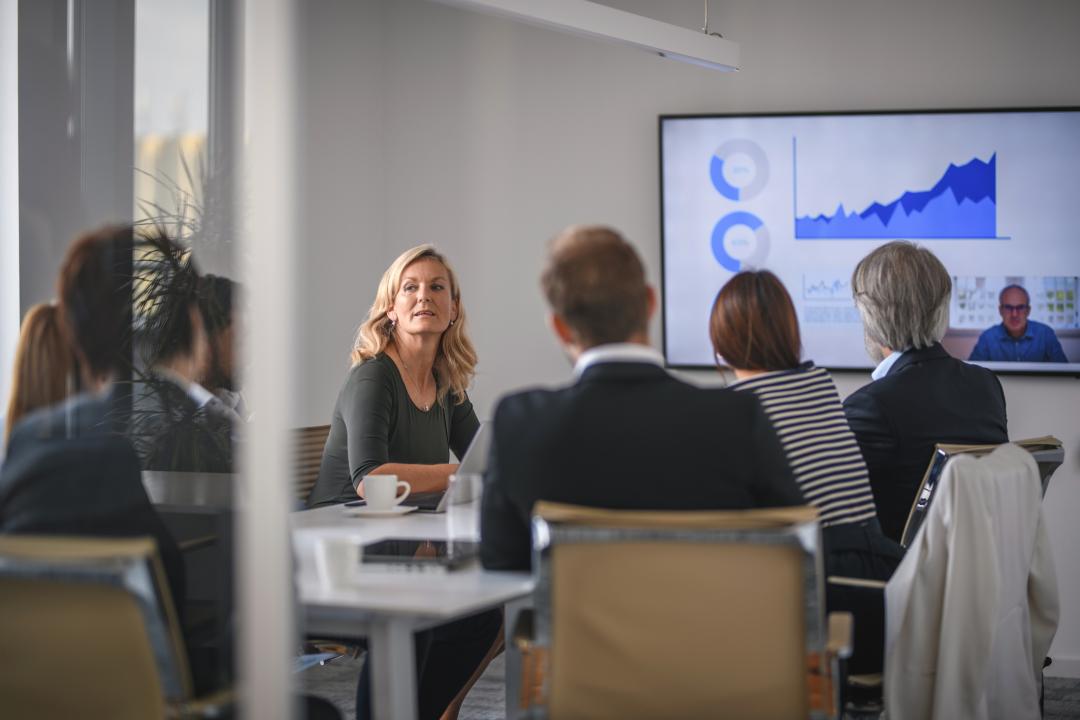 This question received little in the way of a direct response, however, witnesses acknowledged the need for education 'from the bottom to the top' and a significant lack of digital skills across the sector. Our own research found that 40% of public sector organisations stated that a lack of in-house digital skills is a barrier to digital transformation initiatives.
Arguably, there are many reasons for this. We heard that, sometimes, public sector organisations can shy away from embracing emerging technologies to deliver differentiated citizen-focused services because they are (correctly) measured on efficiency and best value, as opposed to being driven by market conditions and innovation culture. This aversion to emerging technologies means that professionals skilled in these areas can tend to opt for careers in the private sector that involve emerging technologies with a 'fail fast' culture. This is simply not an option in the public sector.
The digital skills gap within the public sector is just one of the challenges we at HPE are committed to minimising. Conscious, transparent public sector advice can be hard to find, and too often there is a disconnect between challenges and the interpretation by technology suppliers. We're providing access to educational experiences that enable technologists to discover more efficient digital transformation strategies, emerging technologies and sector specific applications. This is our commitment to help support the challenges raised at the Public Accounts Committee that echoed much of the insight and experiences discovered in our 'Consciously Hybrid' documentary.  
We're driving a future in which all UK publicly funded organisations can make conscious steps to a better digital future. For citizens. For the economy. For the environment. For the Good.
If you want to learn more about why conscious digital transformation is essential to the UK's digital ambition, HPE's original film 'Consciously Hybrid' uncovers the realities of public sector transformation.
What challenges are technologists facing behind the curtain? What are they thinking, but perhaps do not say? Interviews with technologists, industry bodies and specialist consultants led us on a path of discovery. Watch 'Consciously Hybrid' to hear the real public sector story and join the conversation.