The Department for Education has announced new funding that will help to attract more teachers across important subjects.
Being used to fund scholarships, bursaries and salary grants, the £196 million investment will help thousands of trainee teachers to get through their initial training. Alongside this, scholarships for teachers that will go not mathematics, physics, chemistry, and computing will be raised to up to £30,000 tax-free, helping to attract the most talented teachers into these subjects. This will support the delivery of the new advanced British standard that the Prime Minister announced at the Conservative Party Conference last week.
The new advanced British standard (ABS) will be a single qualification for 16- to 19-year-olds to bring together the best parts of A Levels and T Levels. This will give students the freedom to mix academic and technical subjects, expanding their skill range and allowing for more flexibility when deciding potential future career opportunities. The delivery of the ABS will be supported by an initial commitment of £600 million that will help to lay foundations, with this doubling the levelling up premium and helping with teacher retention in priority subjects.
Teachers in the first five yeas of their careers, whilst teaching priority subjects will now be given £6,000 every year tax-free, with this including further education colleges for the first time.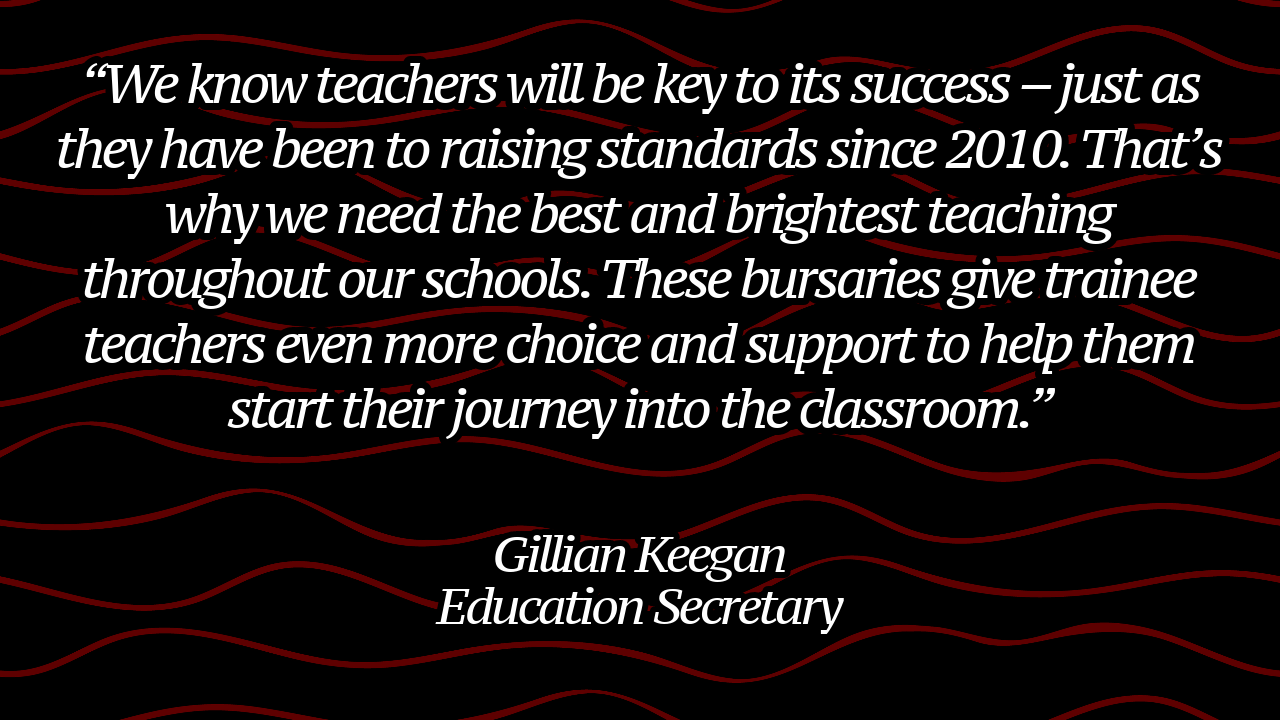 Gillian Keegan, Education Secretary, said:
"Last week the Prime Minister set out a new vision for our education system. The new advanced British standard will expand the range of what our 16- to 19-year-olds learn and finally end the artificial divide between academic and technical education.
"We know teachers will be key to its success – just as they have been to raising standards since 2010. That's why we need the best and brightest teaching throughout our schools. These bursaries give trainee teachers even more choice and support to help them start their journey into the classroom."
Existing bursaries for biology and design and technology teachers will also be increased to £25,000, whilst additional bursaries for compulsory subjects, including music, are being introduced. This new measure means that the number of subjects that are eligible for financial support has been raised to 12.
Image credit: iStock