The external wall insulation industry has accelerated in importance for all stakeholders in the construction industry including, local authorities, housebuilders, developers, architects, contractors and consumers, and has been amongst the most rapidly growing sectors in the construction industry. However, the progress in techniques and solutions has been proportionately slower with systems remaining unchanged for decades. Paul Brown from Swifix looks at the development of an innovative fixing solution offering compatibility with EWI systems.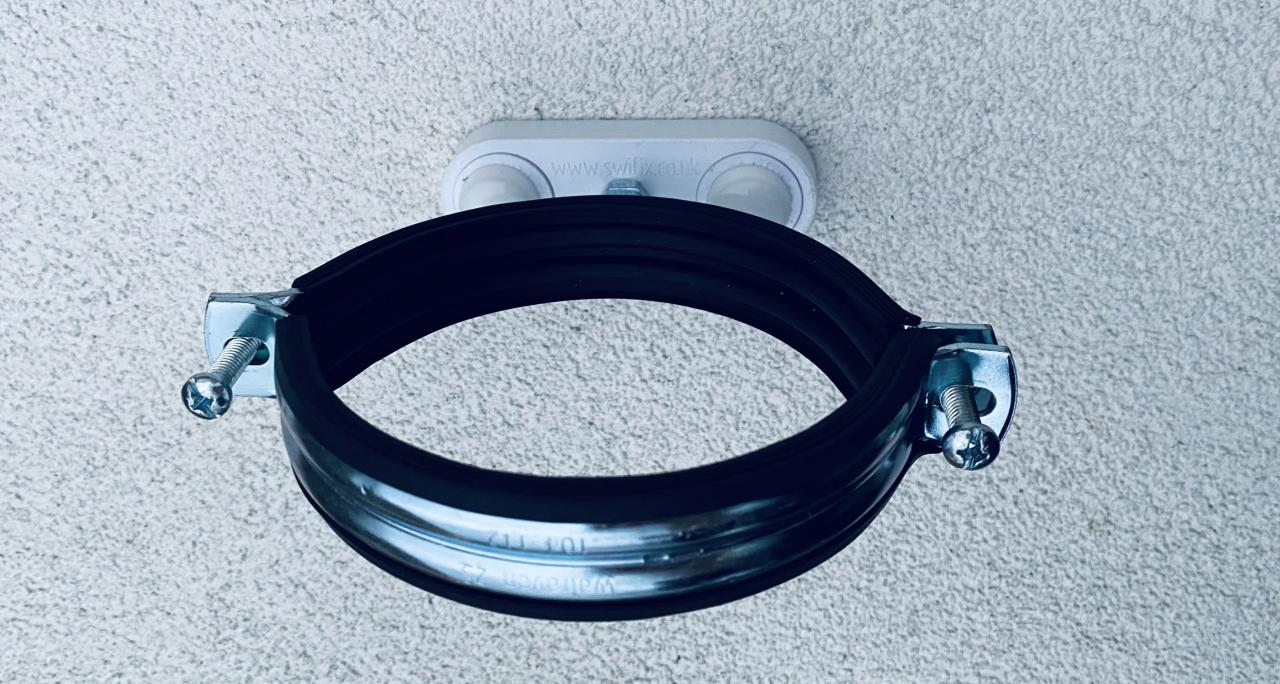 One such practice that has remained unchanged is the fitting and refitting of items back through external wall insulation systems. The growth in external wall insulation (EWI) and solid wall insulation (SWI) installations has increased in recent years however the way that items are fixed through systems has remained largely the same. With millions of UK properties that can still benefit from insulation renewal, it is important that this recurring issue for local authorities and building owners, as well as homeowners and tenants, of how to fix items to the system should be addressed.
To install an EWI system every item requires removal from the exterior, include items such as satellite dishes, downpipes, hanging baskets, outside taps, washing line hooks etc. Current practice then dictates that large blocks of timber are then fitted before the EWI system is installed to be able to replace items with a screw. The use of timber instantly compromises the insulation system and introduces areas of weakness, thereby preventing maximum gains in energy efficiency.
The ethos behind EWI is to provide continuous insulation to the whole building and technical and design teams are determined to avoid cold spots and thermal bridging at critical points on the wall. The use of the timber to refit items instantly creates a cold spot therefore potentially comprising the insulation system and reducing its thermal properties. Though this has been best practice in the sector for quite some time, it is purely because there has never been a commercially suitable alternative.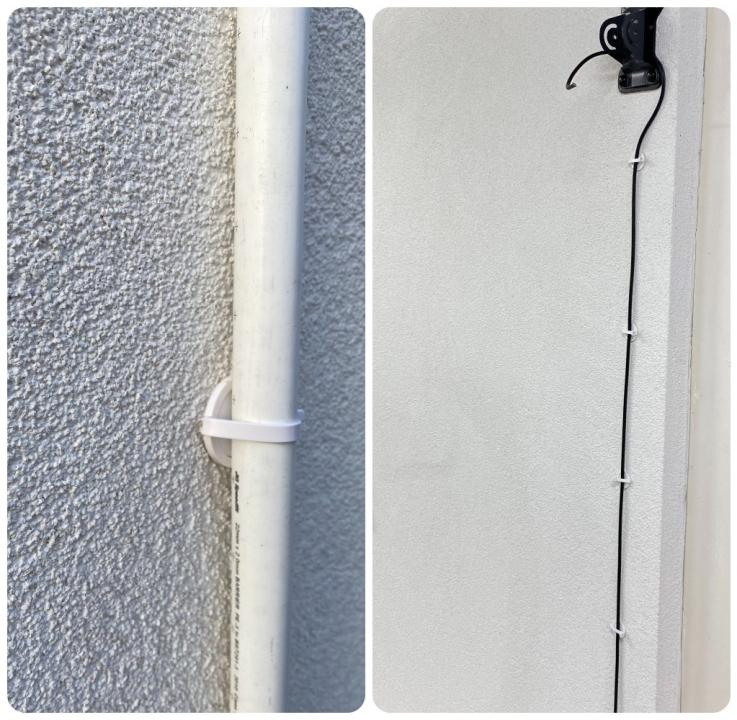 Swifix made its entry into marketplace around 7 years ago with a range of fixings specifically designed and engineered for the refitting of items back through EWI and SWI systems. The fixing system is capable of making a structure completely water-tight. Alongside maximum thermal efficiency and the accompanying savings on annual fuel bills, clients are also provided the assurance of a product which is long-term, non-degradable and flexible to repair and maintain.
Feedback was sought from EWI system designers who have welcomed these innovative fixing solutions and felt the products were a simple and effective. Fixings are durable and robust and have been tested by the BRE for strength, compression and achieved loading up to 130Kgs weight, along with wind and thermal tests too. They are also cleaner and easier to use than the current practice, minimise waste and are more sustainable. Providing an aesthetically pleasing appearance to enhance newly installed external wall insulation, the fixings are compatible with a wide range of exterior finishes including render, brick slip and spar dash to enable architects to realise their design without any compromise.
One sector highly active in external wall insulation for the refurbishment of its stock is social housing. This is still part of the Government's drive to reduce fuel poverty and provide decent heathy homes. It is important to be able to provide fixings that are compatible with the EWI system and will not compromise it in any way to ensure longevity.  It is also important to be able to make available fixings to those who want to attach items to the external walls of their property, months or even years down the line.  Swifix products provide the flexibility to do so without compromising the integrity of either the structure or insulation.
It is important that the re-fixing of items is considered as part of the tender process, with an approved product being used to protect guarantees and warranties. Therefore, it is important to ensure the fixings are incorporated into standard specifications instead of the previous issuing of standard drawings showing timber as a solution. Previously the specification of fixing solutions has fallen between installers and system designers causing ambiguity and confusion in the industry on who is responsible in the event of failure.
However, since the introduction of PAS2030 in 2017, there has been a change in the sector in considering the implications of the solutions currently used and Swifix now have a number of EWI system designers who include the fixings as part of their systems, with many more recommending their use.  With the introduction of PAS2035, we hope to see the complete elimination in the use of timber pattresses and fixing systems such as Swifix, which is manufactured in the UK with recycled content, becoming best practice.
Whilst originally developed for the retrofit sector, there has been an increase in the use of the fixings in the MMC and New Build Sectors supplying modular built homes, from ilke Homes, Elliot Group and Rollalong Off Site Construction, with the company now recommended by NHBC and Sky. In fact, working in partnership with Sky, Swifix has just launched a new fixing to the range – the spiral cable connector - for securing cabling and trunking for Satellite dish installation and small pipework, fully maintaining the EWI system and protecting guarantees and warranties.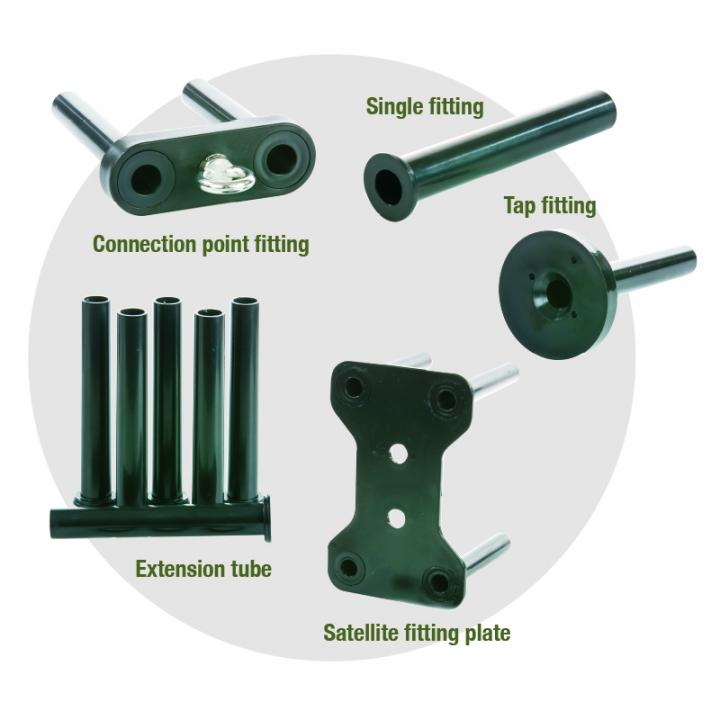 Sky originally approached Swifix after they had seen the newly developed Sky bracket fixing and subsequently Swifix worked with Sky's engineering department (TPAS) to develop a fixing for securing cabling as they were dissatisfied with the existing solution.  Two years in development, both the bracket and the new spiral cable connector were rigorously tested by Sky, and are now fully available direct from Swifix, please visit the website www.swifix.co.uk or call 01884 560477.