The Scottish Government has announced that an agreement to help with the delivery of the nation's transition to a greener, fairer, net zero economy, is bringing progress.
Marking the second anniversary of the Bute House Agreement, the Scottish Government has confirmed that there has been an 8% increase in the capacity for renewable energy in the country, with this being more than one-and-a-half times the growth that has been seen across the rest of the United Kingdom. Alongside this, Scotland has also published its draft Energy Strategy and Just Transition Plan, with these plotting the course for the fastest way for Scotland to secure a fair move away from fossil fuels. Part of this includes analysis that estimates an increase in the number of low carbon production jobs by 2050, rising from 2019's figure of 19,000 to 77,000.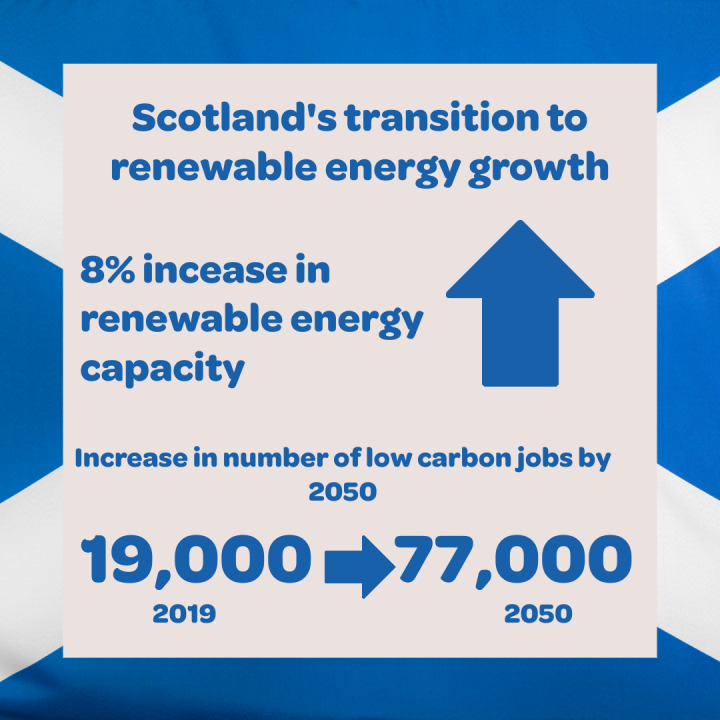 Neil Gray, Scottish Energy Secretary, said:
"Delivering on our climate obligations is an absolute priority for this Government – as is our unwavering commitment to ensuring the journey to net zero is fair and just for everyone.
"The Bute House Agreement signalled our shared commitment to working together to build a greener, fairer, and independent Scotland. An unstable world needs more co-operation and more constructive conversation if governments are to effectively meet the challenges they face.  
"Russia's illegal invasion of Ukraine triggered an energy price crisis which caused governments around the world to consider the long-term future to ensure our energy security, affordability, and sustainability. The Scottish Government, underpinned by the principles and policies of the Bute House Agreement, has set out a very clear direction on how it can help overcome these issues and capitalise on the enormous opportunities our energy transition presents, while understanding that we need the UK Government to do more in areas which are reserved.
"It is absolutely fitting therefore, that we are marking the second anniversary of the Agreement here at the new Greengairs East windfarm."
Alongside the release of the draft of the Energy Strategy and Just Transition Plan, the Scottish Government has announced the Onshore Wind Policy Statement. This confirms that there are ambitions to increase the amount of onshore wind capacity in the country by more than double, with the new National Planning Framework 4 also helping the country to further realise its renewable energy potential.
Patrick Harvie, Zero Carbon Buildings Minister, said:
"The Bute House Agreement established a shared policy programme that has tackling the climate emergency and supporting Scotland's renewable energy industries at its core, and it's great to see the impact that this is having.
"The energy bills crisis has hit everyone hard, particularly the most vulnerable, and has not gone away. While the UK Government needs to take urgent action in reserved areas, over the last year we have set out a very clear pathway on how we can transition to clean, green energy, to tackle the climate crisis and to capitalise on the enormous potential we have to ensure everyone and every household in Scotland can benefit."
"The Bute House Agreement is also a commitment to a constructive way of working, based on shared aims and the core principles of building trust and good faith. Our approach to delivering a just and fair energy transition – ensuring we work across parliament, with the sector, and with communities – is a prime example of how this approach benefits Scotland."
Image credit: iStock